Inquiry launched as Sitges 3-year-old forgotten on school bus for a day
Girl spent seven hours inside parked vehicle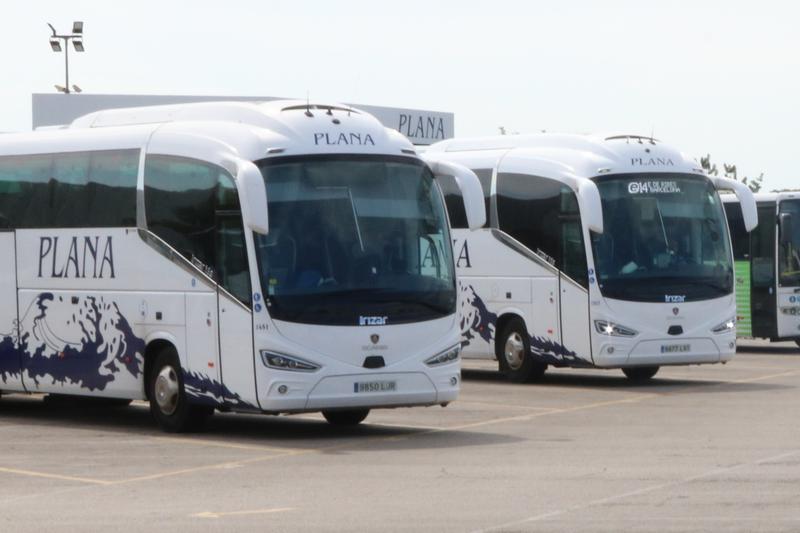 A 3-year-old girl was left on a school bus for seven hours straight on Monday in the seaside town of Sitges, south of Barcelona. The Garraf county council opened an inquiry into the incident as the Maria Ossó school student was picked up at 9 am but did not get off the bus until 4 pm, despite there being two on-duty school bus aides
Authorities have now given the bus and school bus aides' companies a "very short period" to provide an explanation, county council president Mònica Gallardo told media outlets on Tuesday.
When found by the bus driver, the minor was taken to a health center where specialists confirmed she was in good health.
There is "a high demand" for the Maria Ossó school bus line as many children live on the outskirts of Sitges, Gallardo explained. This demand prompted the regulatory body to require two school bus aides to assist on the over 50-passenger bus for the academic year.
The two bus aides who were working on Monday have been temporarily suspended.
This was a "very serious" mistake and authorities want to avoid it from happening again. The county council has arranged a meeting with the bus and the bus aides' companies, the school, and the students' families' association.
The meeting is aimed "to detect areas that can be improved and to work towards further transparency at school guaranteeing that children are looked after," Gallardo said.
The minor's family spoke with Catalan Mossos d'Esquadra police but has not filed a complaint as the incident cannot be considered a criminal offense because the minor did not suffer any injuries.