Human rights defenders seen as state 'enemies' in the Philippines, activist says
Czarina Musni, a Filipino lawyer living in Barcelona as part of a Catalan refugee program, explains the situation in her country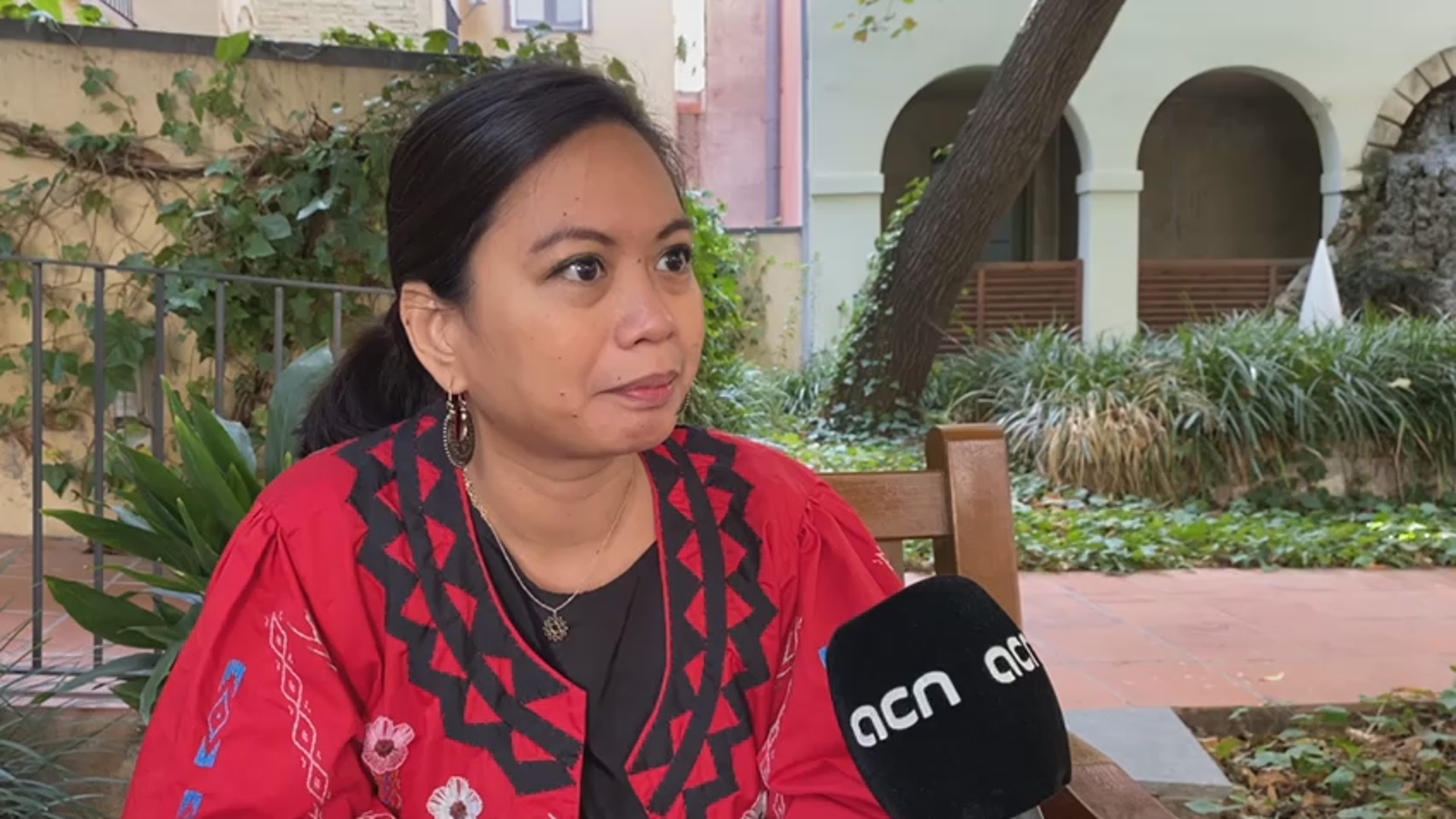 Human rights activists and defenders say they are being threatened in the Philippines as they aim to change the current situation in the country.
Anyone who defends the rights of the Filipinos is considered a rebel in the eyes of the government, activists claim.
Czarina Musni, a Filipino lawyer and human rights activist who has been very active in protecting the marginalized and oppressed people there, had to flee from her country to Europe after repeated threats against her for her activism.
Thanks to the organization Justice and Peace, she received three months of international protection in The Netherlands.
Still, considering the high-risk situation, she did not return to the Philippines after her stay in northern Europe. She is now living in Barcelona as part of a Catalan program aimed at helping refugee women.
What is the danger for human rights defenders in the Philippines right now?
When you are active in defending the rights of these [marginalized and oppressed] sectors, somehow the state sees you as an enemy. You are considered a terrorist so you are subjected to attacks in the form of surveillance, or even judicial harassment, jumped-up charges, false accusations and worse; extrajudicial killings and assassinations.
You're part of two human rights organizations, what are their services?
[The National Union of People's Lawyers and the Union of People's Lawyers in Mindanao] are organizations of lawyers, law students, paralegals, anyone working in the legal field, who provide free legal services to marginalized and oppressed people. We provide them with legal representation in court, consultation, any other legal knowledge and assistance that we can provide to these sectors pro bono, without fee.
Now in Europe as a refugee, what are your feelings?
We see it as a positive, as a good opportunity for us to help our people back home, to raise voices, to create connections for you to be able to help us underground, because from the Philippines itself we are very much harassed and repressed and we need all the help we can get.
What is the Catalan Refugee program that you are in?
The program has at least three aspects. One for your own recreation, your personal growth, they provide you with psychological help and other activities to promote your wellbeing. Second, you have training to boost your knowledge, perhaps in human rights or whatever you want to train your mind in. Then you have your advocacy, so with a network of the Catalan Association for Peace, the Catalan Association of Help for Refugees, and the Catalan Agency for Cooperation & Development, they are able to connect me with organizations, political parties that work on human rights, not only at the European level but internationally and in the Philippines as well.