High alert for forest fires across Catalonia this weekend
Interior ministry calls on citizens to take precaution in the face of "exceptional" episode of high temperatures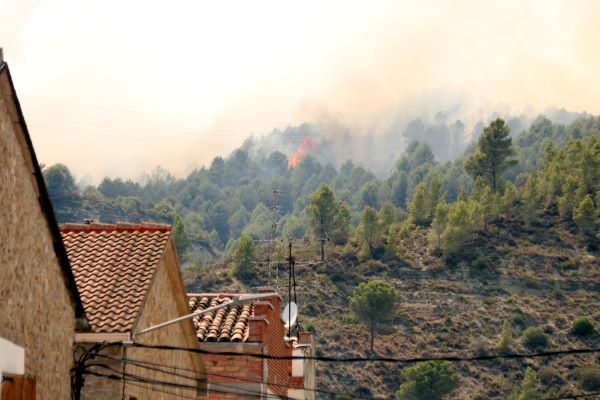 The interior ministry has issued a serious warning of the high risk of fire and high temperatures in most of Catalonia from Saturday.
Given the risk of forest fires, the Rural Agents Corps will activate level 3 of the fire surveillance and prevention Alfa Plan in 249 municipalities across the territory from Saturday – the highest level of the operational protocol.
Access to 8 massifs and parks will be closed: Montsant, Montserrat, Garraf-Foix, Sant Llorenç del Munt i l'Obac, Montmell, Prades, Tivissa-Vandellòs, and Cardó-Boix. In fact, access to the Montsant natural park has been restricted as of Friday.
The interior ministry appeals to citizens to take extreme precautions in the face of an "exceptional" risk of fire.
Level 3 of the Alfa Plan means that no activity can be carried out with the risk of forest fire, and work in the forests and hunting in the affected towns must be stopped.
This latest episode of heat and risky conditions will have its peak throughout Saturday and Sunday. High temperatures of around 40ºC are expected in some parts of the territory, and low relative humidity are expected on the coast and pre-coastal areas of Barcelona, ​​Tarragona, and the Ebre region.
There is also forecast of dry storms in these areas on Saturday evening and Sunday morning. On Sunday, high temperatures and low relative humidity will remain.
Rural Agents also pointed out on Friday that 90% of forest fires are the result of human activity, whether due to carelessness, accidents, or even intentionality.
They also remind citizens that it is totally forbidden to light fires of any kind in forestal areas and their surroundings, as well as throwing firecrackers.