Head of Lleida's regional authority detained in anti-corruption operation
Joan Reñé arrested in relation to a kickbacks-for-contracts case involving CDC party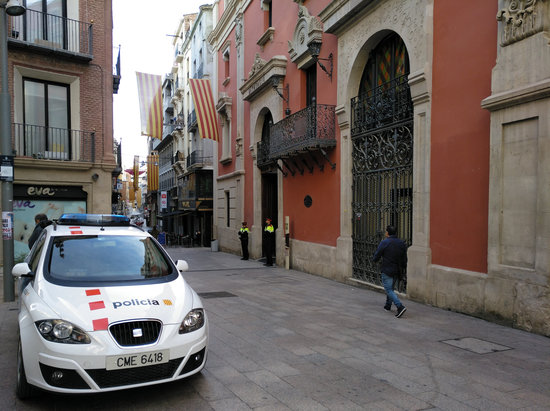 The president of Lleida's regional authority, Joan Reñé, was arrested on Tuesday morning in an anti-corruption operation. He was released later in the day.

The Catalan police, the Mossos d'Esquadra, are investigating Reñé in relation to a kickbacks-for-contracts case involving Convergència (CDC), the predecessor of pro-independence PDeCAT party.
The police operation started at 8 am. At least 10 people have already been detained, with 20 expected to be arrested throughout the day.
Those arrested also include businesspeople in the Lleida area, such as the managers of M J Gruas, someone related to Sorigué, and another from Niubó, in the town of Mollerusa.
Reñé has been the president of Lleida's regional authority since 2011, and mayor of the town of Fondarella since 1987. He is currently the president of the PDeCAT party in the Lleida region, and was a member of the Catalan parliament from 2010 to 2011.
CDC, which governed Catalonia for almost 30 years, has been linked to other corruption scandals. Last July, Spain's National Court widened the investigation of the so-called '3%' case to include PDeCAT and accused both organizations of influence peddling, bribery, and money laundering.