Four reported over new alleged sexual abuse cases in Lleida theater school
Prosecutor's office receives request to investigate ten cases dating back to 2018 and 2019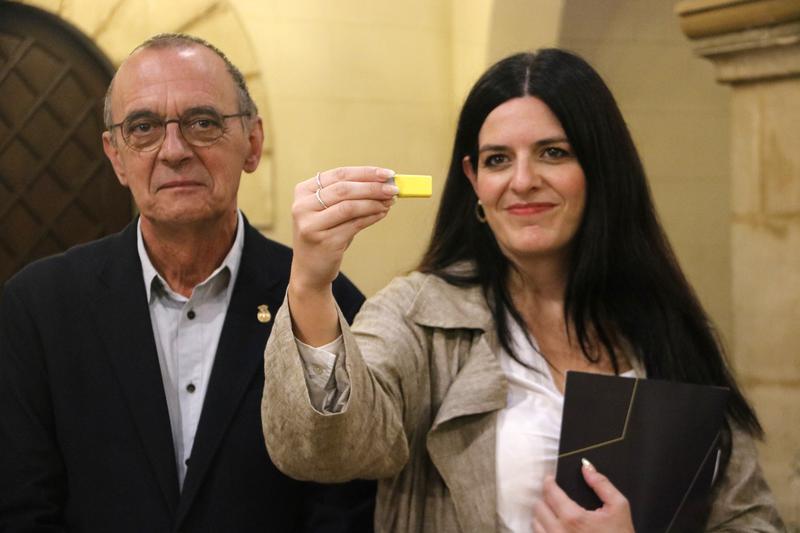 The Public Prosecutor's Office in Lleida, western Catalonia, has received a dozen new cases of alleged sexual abuse in the Aula Municipal de Teatre, a theater school in the same city, dating back to the 2018-2019 academic year.
On Monday, the local council requested the investigation of four people in charge of the center who may have committed the abuses or would have known about them and remained silent.
The new cases came out shortly after the release of the documentary 'The yellow roof' by world-class Catalan filmmaker Isabel Coixet that showed the story of students being abused by a former director and teacher at the school since 2001.
Catalan newspaper 'Diara Ara' first shed light on the story in May 2020 after several students shared the story of alleged sexual abuse. Fingers pointed to the center's former director Antonio Gómez who would have abused students between 15 and 18 years old for 20 years, using sexualized classes and his powerful position. Teacher Rubén Escartín would have also watched and abused students.
In 2018, nine former students of the school first filed a complaint against the professors for cases that would have happened between 2001 and 2008. In June 2019, the prosecutor's office said that the reported cases were criminally relevant, but that they were time-barred and could not be investigated because more than five years had passed.
We accuse mainly two individuals, but we also report alleged collusion among people with senior posts at Aula de Teatre

Carla Vall

Lawyer
Coixet got in touch with Diari Ara the very same day their report was published in order to ask for permission to make a documentary on the events.
Now, ten new cases of sexual abuse in the school are reported. Since they supposedly happened between 2018 and 2019, the time barrier that stopped the previous investigation should not be an issue.
Lleida local council demands that the prosecution office looks into the four people named responsible, two men and women, of which one still works at the school. By using additional evidence of the documentary that was recently released they want to take the case to court.
"We accuse mainly two individuals, but we also report alleged collusion among people with senior posts at Aula de Teatre," said lawyer Carla Vall.
She also said that after the prosecutor dismissed the first cases arguing that they allegedly happened too long ago, now the judicial authority has an "opportunity" to take new ones to courts.