Flu 'stresses' hospitals as peak of disease expected next week
1.2 million vaccinated for flu as authorities recommend vulnerable groups to get jab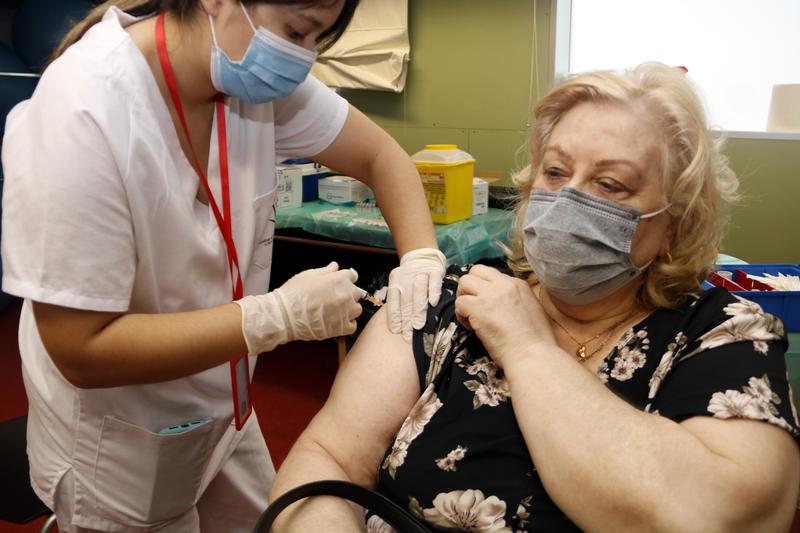 The flu is stressing Catalan medical centers with 8,069 new cases registered in primary care between December 12 and 18, up from 5,619 in the previous week.
The Catalan health minister, Manel Balcells, said on Friday that cases will peak at the end of next week.
Also, he believes that hospitals are "under stress, but not coming to a standstill."
According to him, no appointments have had to be rescheduled due to the flu-related emergencies, and the staff has not seen their Christmas holidays postponed.
Yet, some doctors in hospitals have a gloomier stance.
Robert Güerri, the head of infectious diseases at Barcelona's Hospital del Mar, one of the biggest health centers in Catalonia, said this week on Rac1 radio station that the current situation in hospitals "is almost the same as during some of the SARS-CoV2 waves in terms of seriousness and number of patients."
"The flu has been growing for three or four weeks, and winter has not even begun. It has come before its normal time and may last more," he said. "This can only worsen in the coming weeks."
Flu jab
Güerri also explained that patients without the flu jab are "much more serious" than those who received a dose.
Indeed, on Wednesday, Balcells said in Parliament that 1.2 million people had already been vaccinated for the flu, also advising vulnerable groups to get the jab and making clear that they will not be a lack of doses.
He also said that the flu is the main virus in Catalonia at the moment, with 42.7% of the total virus diagnoses, with Covid only accounting for 7% of patients.
Indeed, 930 patients were needing hospitalization for the pandemic as of December 18, down from 994 the previous week – 21 people lost their lives due to Covid during the past week, and there was a ratio of 80 cases per 100,000 inhabitants.