First year of pandemic stopped depopulation 'in some towns'
Residents in western Catalan Pyrenees grow by 2% while Barcelona county's population drops by 1.5%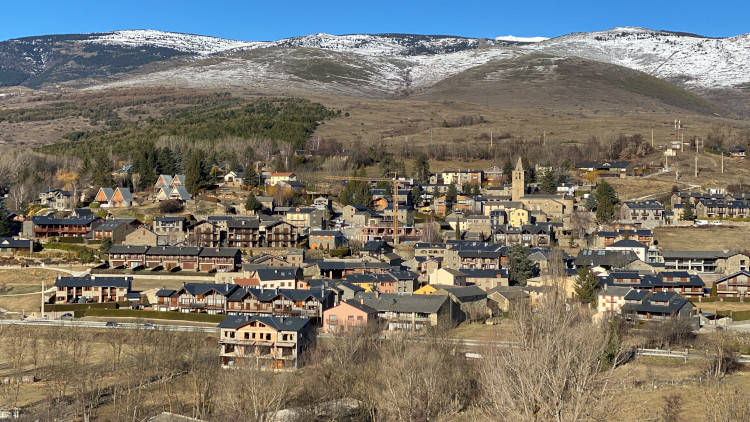 The first year of the pandemic has brought with it an unexpected side effect: some areas that had been suffering from population loss for years saw depopulation come to a halt in 2020 as some people living in urban areas have moved out.
According to figures in the January 1, 2021 official 'padró' register of inhabitants, the population in the western Catalan Pyrenees and Aran regions went up by 1.86% compared to a year earlier – this is the sharpest growth in 13 years and only the third annual increase in the same period.
Cerdanya, in the Pyrenees, leading the ranking
Mountainous Cerdanya, with a high number of second homes, was the county that experienced the sharpest increase in population (3.8%) the year Covid-19 hit, followed by Alta Ribagorça (3.1%) and Pallars Sobirà (2.5%), which are also in the Pyrenees.
Bolvir (Cerdanya) is the municipality in Catalonia that saw the biggest year-to-year rise (30%), which is "proof that people like the village, as it has top-notch facilities and it is very nice to live in and stay with family," mayor Isidre Chia told the Catalan News Agency (ACN).
Some of its new residents are second home owners, or their children, while others have high incomes and can afford to work from home, he explains.
Lacking housing
Yet, such villages face challenges, such as being able to offer all potential new residents housing. For instance, Palau de Santa Eulàlia, in the Alt Empordà county where the northern part of Costa Brava is located, has a rural school, internet services, a basic primary care center and some other facilities, but it is lacking homes.
"It is what happens in most small villages," the town's mayor, Xavi Camps, also told ACN. "That is why we have put forward a 10-year housing plan, so that young people who live here and families who want to come are able to do so. But we have no doubt that we want to continue to be a village."
However, in both towns, the sharp percentage growth translates to only a few dozen new residents, while the municipalities welcoming more new people in absolute figures are mainly in the southern coast, not far from Tarragona.
Calafell (+862 inhabitants), Sitges (+664), Cunit (+548), El Vendrell (+518) and Torredembarra (+490) are among these, although the municipality with the biggest increase is Sant Cugat del Vallès, a wealthy town just west of Barcelona (+1,035).
The mayor of Calafell, Ramon Ferré, told ACN that more services and housing are needed, while some schools are approaching their capacity limit and require more teachers.
No 'urban exodus'
In an interview with Catalan News, Antonio López Gay, a researcher at the Autonomous University of Barcelona (UAB)'s geography department and the Centre for Demographic Studies (CED), confirms that the pandemic has led to an "opposite" population trend in 2020 compared to pre-Covid times in some municipalities, but rejects theories that there is an "urban exodus" at play.
In 2020, new arrivals to Barcelona dropped by 35% compared to the year before, while those moving out went up by 10% – but, according to López Gay, most of them went elsewhere in the metropolitan area and just "a few" relocated to rural areas.
Medium to high incomes, adults of certain ages
According to him, a significant number of them are "adults approaching the age of retirement and families with children of certain ages" and not so many young couples willing to settle in small villages.
Most of the people leaving the capital have "medium to high incomes," but that does not mean that the middle class will disappear in Barcelona. The demographics expert says that, at the same time, foreigners who can afford to work from home will continue moving to the Catalan city.
As for the reasons that led some to move out, López Gay said that second homes have to be taken into account. Some may have moved to their second home all year round, and others may have officially registered there as resident – despite staying in Barcelona – in order to avoid spending the municipality- or county-level lockdowns in force during some months in 2020 in the city.
The researcher believes these trends might only be temporary, due to the pandemic, and not permanent.