First rally in Barcelona to join protests against China's zero-Covid policy
Dozens gather outside Chinese consulate with symbolic blank sheets of paper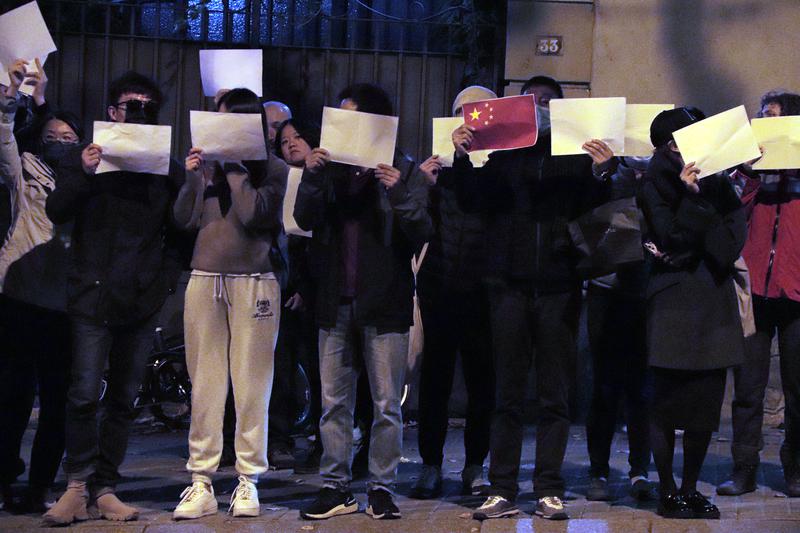 Dozens of people gathered outside China's consulate in Barcelona on Tuesday evening to pay tribute to the ten people who died in the northwest of the Asian country in a fire a few days ago.
It is the first rally in Catalonia to back the wave of protests against China's zero-Covid policy.
Some thirty people lit up candles and lifted some blank sheets of paper, a gesture that has become the symbol of the rallies in China.
Demonstrators rejected to talk to Catalan News or show their faces for "fear" against the regime.
Indeed, protesters claimed not knowing who was behind the rally's organization and explained that no group chat has been created in apps such as WhatsApp "in order to avoid harrassment and threats of those in favor of China's government.
Rally-goers, mostly Chinese, made some demands including the end of the zero-Covid policy, "freedom for the people who defend human rights in demonstrations" and democracy and freedom of speech.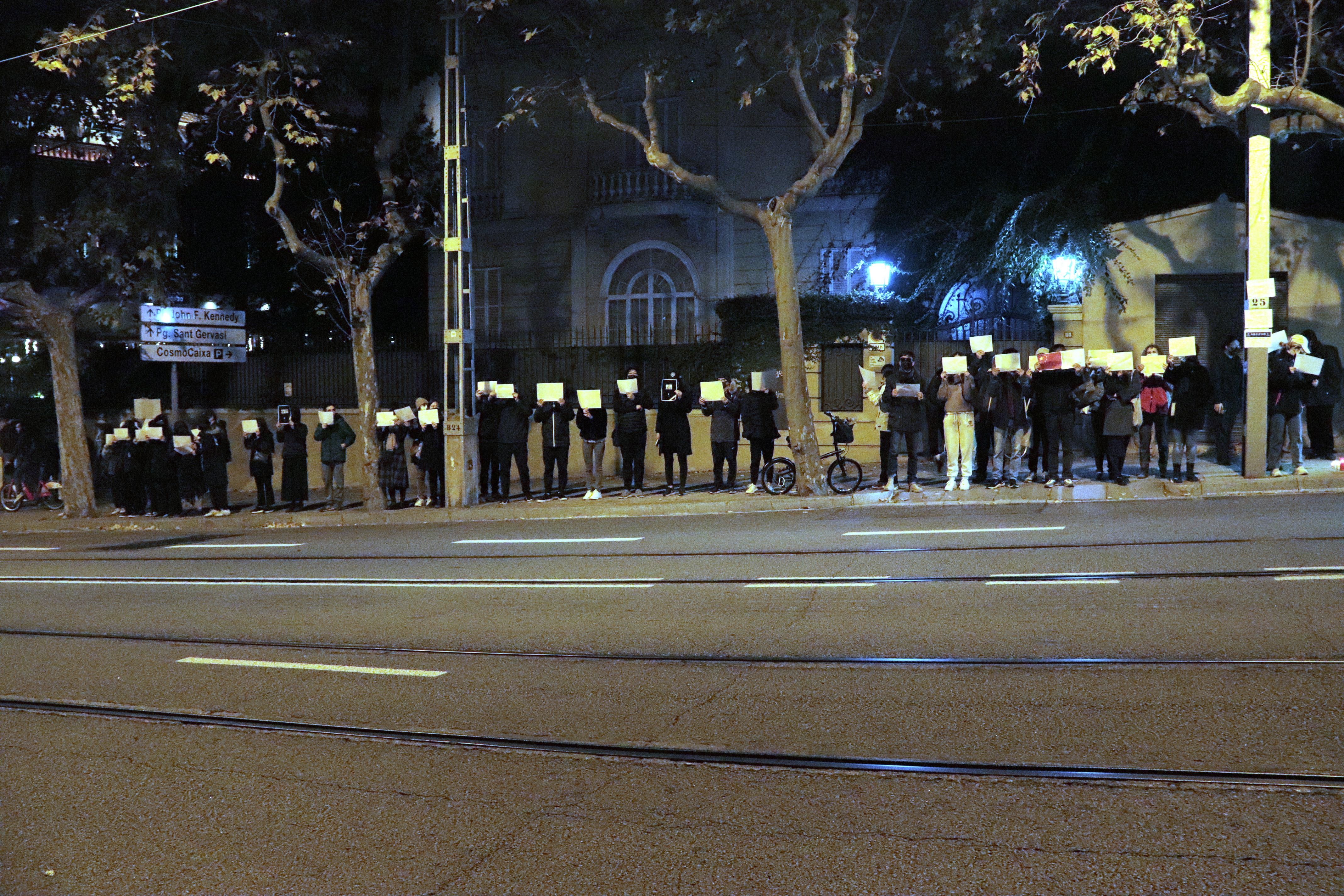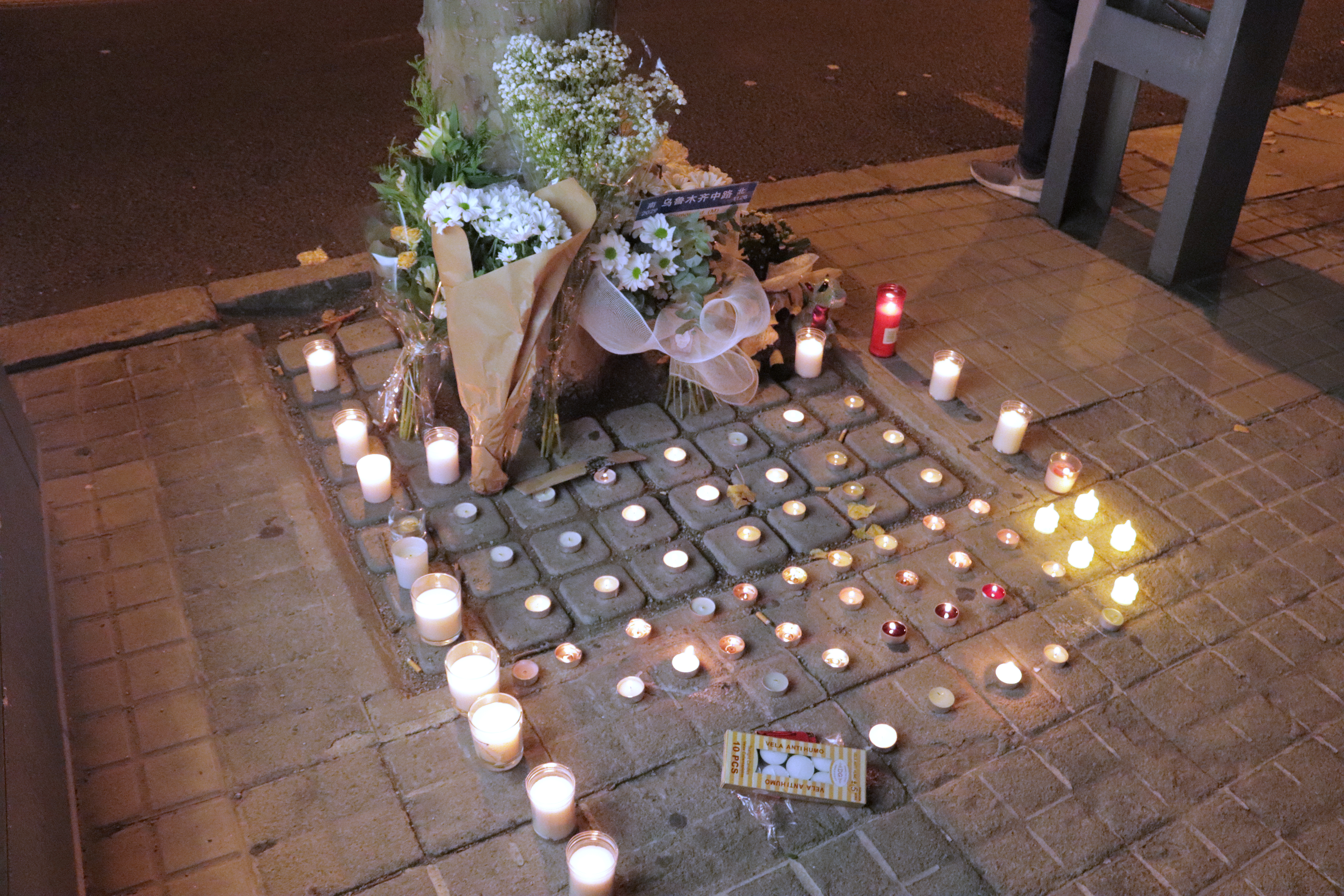 They also chanted against China's leader, Xi Jinping, and demanded that authorities allow vigils for the fire in the country.
Protests will take place every day in the Catalan capital until December 3 outside China's consulate, in Avinguda Tibidabo, at 8pm.
Elsewhere outside China, similar gatherings are taking place. In Madrid, for instance, one will take place on Wednesday at 8pm in Plaza España square.