Farmers demonstrate in Barcelona against drought measures
Western Catalan agricultural groups demand immediate aid from authorities and for better water management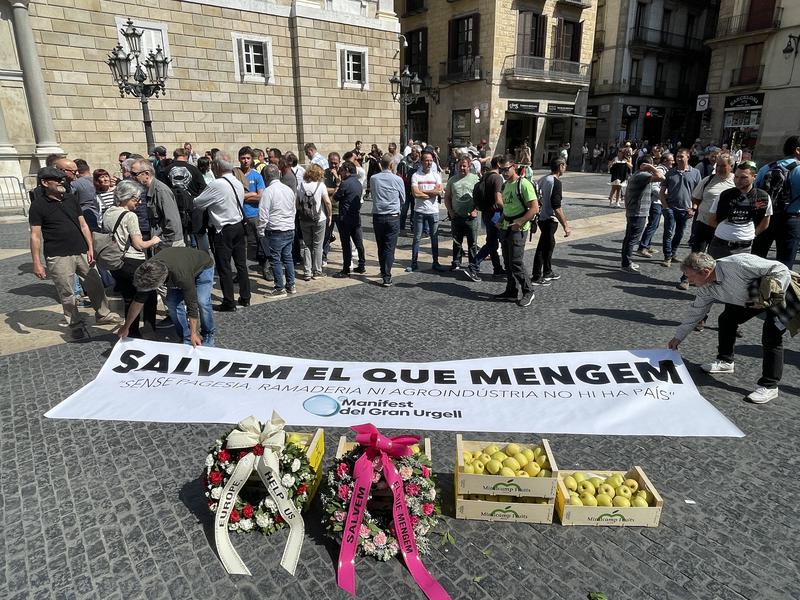 Farmers from western Catalonia began a protest in Barcelona on Wednesday, where they demonstrated against the drought restrictions affecting their businesses in front of the Catalan government headquarters and the headquarters of the European Commission.
They began their rally at Barcelona's Plaça Sant Jaume, where the headquarters of the Catalan government are located – at around 10.30am, President Pere Aragonès and the climate emergency ministry, Teresa Jordà, met with their leaders.
The agricultural sector from the area has been seriously affected by the closure of the Urgell and Segarra-Garrigues canals due to drought measures, leaving them with far less water to irrigate crops. The group have come together to create the Gran Urgell Manifesto Platform, which features representatives from the main unions and agricultural cooperatives.
"We are living through a very important drought, an extreme drought, and not only is our production at risk but also our structures," Manel Simon, from the AFRUCAT association, said to Catalan News.
During their meeting with the cabinet members, farmers' spokespeople urged immediate economic aid and a better water management in order to avoid a "death foretold."
"A solution at a country level is needed," urged Jaume Perera, spokesperson for Gran Urgell Manifesto Platform. "This is not only the agriculture sector's problem."
According to him, Catalonia is self-sufficient now, but if the drought continues, part of the agriculture will disappear and "we will depend on the food that comes from abroad."
"Multinational companies will arrive, they will buy our estates, they will plant whatever they want and will set the prices they want. And you will notice when you go to the supermarket, buy a loaf of bread or a kg of fruit," he warned.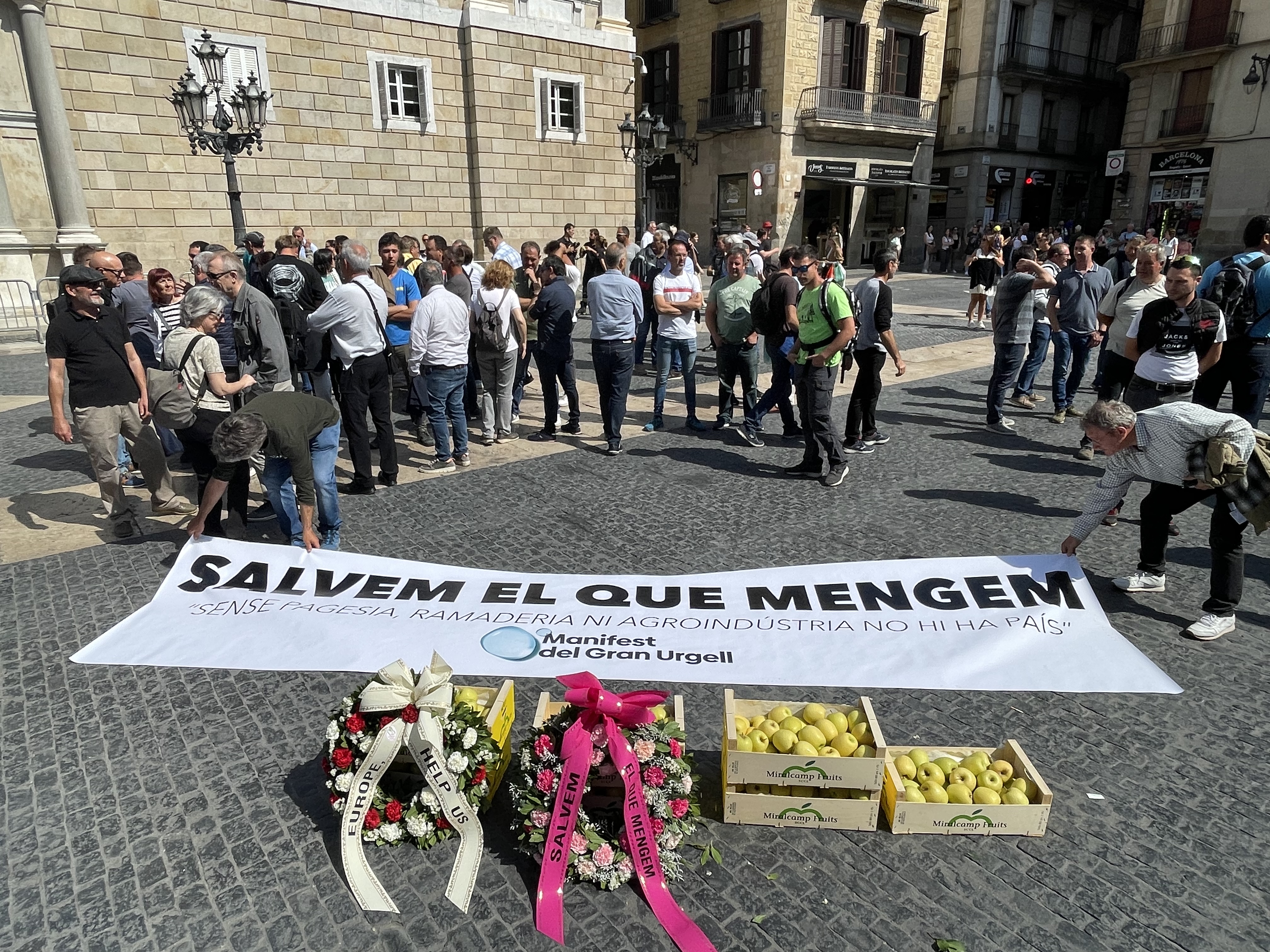 In Barcelona, they are demanding immediate aid from authorities and better water management.
"We have [well] systems with pressure and we take the water in the soil and pressure with little tubes. That system now is suffering because the water in the ground is not enough," Marc Moyà. a fruit farmer, told Catalan News.
The demonstrators want to make their demands visible to the media and the city population, and also to alert society that without the local harvests of fruits and cereals, these foods will have to be imported from other countries, meaning considerable price increases, they say.