Congress definitively endorses medicinal use of cannabis in Spain
Barcelona College of Pharmacists welcomes decision and asks for dispensing permission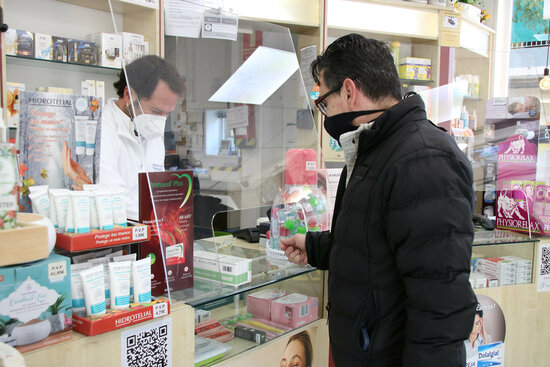 The use of cannabis for medicinal purposes was given the final green light by Health and Consumer Affairs Committee of the Spanish Congress on Monday, paving the way for future regulation.
Spain's Ministry of Health now has six months to draft a law that will expand the circumstances in which doctors can prescribe cannabis, including treatments for multiple sclerosis, seizures linked to epilepsy, chronic cancer pain and nausea caused by chemotherapy.
The opinion of the subcommittee on medical cannabis that endorses the therapeutic use of cannabis was approved after votes in favor from the governing parties – the Socialists and Podemos – as well as PDeCAT, the Basque National Party and Ciudadanos. Esquerra, who lead the Catalan government, and Bildu both abstained, demanding a more ambitious text, while the People's Party and far right Vox voted against.
The commission acted with full legislative competence, so the text will not have to go before congress, but passes directly to the hands of the Spanish Medicines and Health Products Agency, which reports to the Ministry of Health.
Barcelona College of Pharmacists welcomes decision
The Barcelona College of Pharmacists (COFB) issued a statement on Tuesday welcoming the decision of the Health and Consumer Affairs Committee to approve the report on conclusions and recommendations for the regulation of the therapeutic use of cannabis.
In fact, the COFB had previously asked for such legislation, having found via its network of community pharmacies that there is a growing demand for the use of medicinal cannabis, not always covered by current official guidelines.
The COFB welcomed that community pharmacies – in addition to hospital pharmacies – will be considered for the preparation and dispensing of prescriptions with cannabis extracts.
Once the proposed regulation comes into force, the COFB hopes that it will translate into greater accessibility of a therapeutic resource that has significant potential, in such a way that the supply of the medicine is adapted to the needs of patients.