Clown banned from councilor role for 'disobedience' during independence vote
Jordi Pesarrodona believes he was singled out due to photo with Spanish police that went viral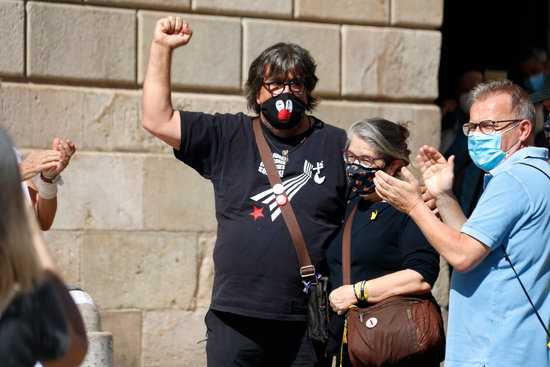 A local councilor has been banned from public office for 14 months for "disobedience" during the 2017 independence referendum.
The conviction is for organizing voting at a local school during the referendum but Jordi Pesarrodona, who is also an actor and clown, believes the case was brought against him because of a photo that went viral days before the referendum, where he was pictured wearing a red nose alongside a member of the Spanish police force, the Guardia Civil.
The sentence handed down by Manresa criminal court effectively disqualifies Pesarrodona from his post as a member of the local council in his home town of Sant Joan de Vilatorrada, in central Catalonia.
He was also ordered to pay a fine of €2,100 plus legal costs.
During the trial on September 21, Pesarrodona told the judge that he did not participate in the organization of the vote, but was there as an ordinary citizen.
The sentence is lower than that requested by the Public Prosecutor's Office, which asked for a two-year disqualification on holding public office.