Church fallout after bishop quits over romantic relationship
Anger and debate over celibacy after media reveals Novell's reasons for stepping down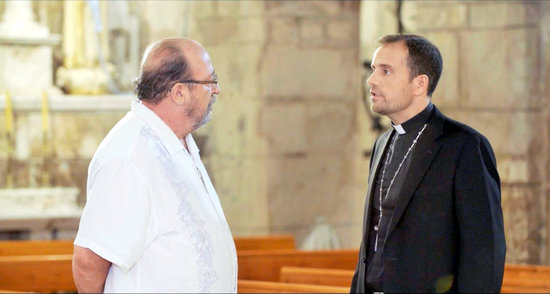 The Catholic Church in Catalonia is once again debating the issue of celibacy among priests after it was revealed that a romantic relationship lay behind a bishop's decision to step down.
Xavier Novell, the former Bishop of Solsona in central Catalonia submitted his resignation on August 23 citing "strictly personal reasons" following "a period of reflection, discernment and prayer."
Online publication Religión Digital subsequently shed light on the nature of those personal reasons, reporting on Sunday that Novell was leaving religious life in order to have a romantic relationship with a woman.
Church anger
Many church officials in Novell's diocese have registered their disappointment with the manner in which Novell has quit.
"Unfortunately, we found out about it from the press, and then I was able to confirm it," Father Fermí Manteca, rector of Torà, told the Catalan News Agency (ACN).
Manteca believes that Novell should be reprimanded for the way he left. "He should have at least met with the priests because we are still not aware of anything officially."
Father Jordi Orobitg and Father Alfons Bustos agree. "It is a real pity how he has done it," says Orobitg, while Busto explains he would have "liked to find out through the community and not through the media."
Novell's resignation has sparked debate in Catalan media and online among Catholics who are asking if it is time for the church to change its stance on priestly celibacy.
One irony of the story not lost on social media users is that the woman with whom Novell is in a relationship is reported to be a writer who deals with erotic and satanic subjects.
Homophobic and anti-abortion rhetoric
Novell was made bishop in 2010 at the age of 41, the youngest in Catalonia and Spain. He has made several statements during his tenure that have earned condemnation from LGBTQ and pro-choice groups.
For example, in 2017 he said homosexuality could be linked to "the absence of a father figure," and in February he called abortion "the most serious and terrible genocide in humanity."
According to Manteca, although Novell is no longer a bishop he remains an ordained priest until he submits an application for a reduction to secular status.