Catalan Water Agency to spend 'over €50m' repairing Storm Gloria damages
Territory and sustainability minister reveals investment needed to restore rivers and water infrastructure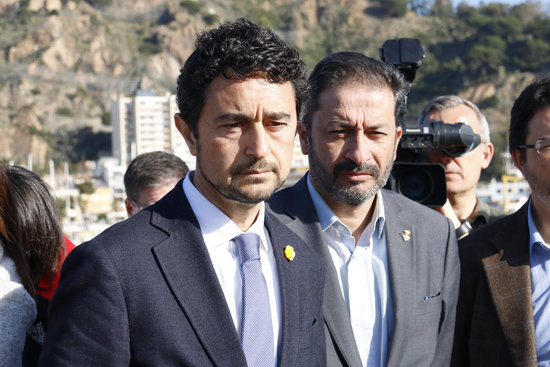 More than 50 million euros worth of damage has been caused to Catalonia's rivers and water infrastructure as a result of Storm Gloria in January.
On Friday morning the Minister for Territory and Sustainability, Damià Calvet, revealed the costs faced by the Catalan Water Agency, which falls under his department.
The biggest expense will be to clean and restore riverbeds, which will require an investment of 24 million euros (i.e. almost half of the total planned investment).
Calvet made the announcement in the Costa Brava town of Blanes, where more than 2 million euros will be spent by the Catalan Ports Authority on repairing damages to the harbour.
Catastrophe zone
Meanwhile on Thursday, Barcelona's local government demanded the city be designated as a catastrophe zone due to the destruction caused by Storm Gloria, which authorities estimated caused damage to the tune of 23.6 million euros.