Catalan technology to help NASA find life on Mars
Researchers from the Polytechnic University develop sensors to measure wind speed and air temperature on the Red Planet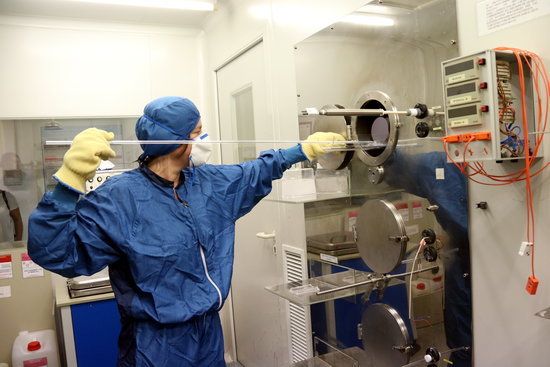 When Nasa's Mars rover lands on the Red Planet in February 2021, it will be carrying technology designed by researchers from the Polytechnic University of Catalonia (UPC).
The UPC's Micro and Nano Technologies research group (MNT) has designed two sensors for the US space agency's Mars 2020 program, which aims to find signs of life on the planet.
The research team, which has worked on previous Nasa projects, has perfected the microchips in the sensors to more precisely measure wind speed and temperature.
Housed in two cylinders, the sensors mounted on the rover's mast will detect tangential wind speeds at points along the cylinder by tracking small differences in air temperature.
Simulating Mars' "very weak" atmosphere
The scientists overcame the challenges of testing the equipment by simulating Mars' "very weak" atmosphere with a specially designed low pressure chamber.
The sensors have been sent to Nasa and will be on the rover when it is it launched next July. The team estimates they will gather data for at least one Martian year, about 650 days.
The group first published information about the project over 10 years ago, in 2008, but a ten-person UPC team has been working on the sensors since 1994.
With the MNT's work on this Nasa project now complete, the team has begun working on other future Nasa missions to Mars as the search for life on Earth's neighbor continues.