Catalan police clear a protest campsite on Barcelona's Gran Vía in defense of the right to housing
The platform 'What else must happen?' plan to resume demonstrations in the afternoon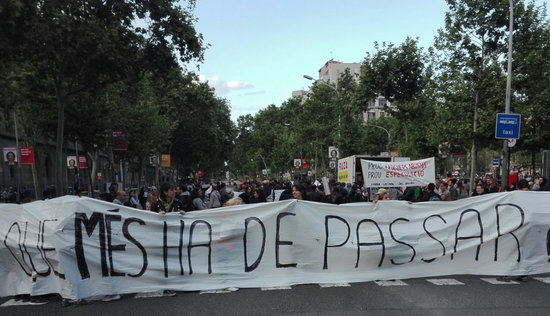 Catalan police have evacuated a protest campsite on Barcelona's Gran Vía this morning. The platform "What else must happen?" was situated at Plaça Universitat.
The group had organized this weekend in defense of the right to housing. The activists demanded with their action the expropriation of apartments owned by banks, the reduction of 50% the prices of rent, and an end to evictions.
The police action took place at four in the morning without any incidents, according to the Catalan Police. The activists, on the other hand, had planned an extensive program of events for this Sunday, which will resume in the afternoon.