Catalan group reaches out to European towns in favor of euthanasia
Right to Die with Dignity association presents motion during EU Parliament event to gain municipal support for decriminalization of assisted suicide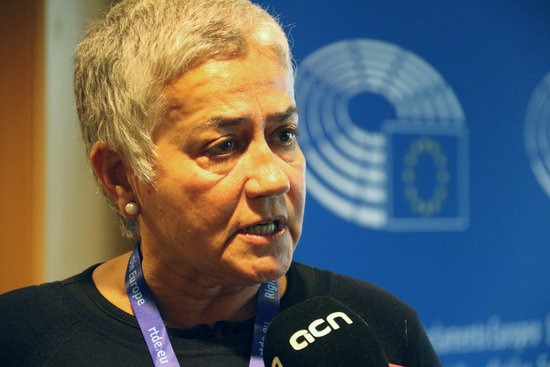 The right to die is an ongoing and controversial debate, and Catalonia's Association for the Right to Die with Dignity (DMD) has put forward a motion seeking the cooperation of European local authorities in favor of euthanasia.
The association's head, Isabel Alonso, presented the proposal in the European Parliament on Thursday, with the aim of "spreading" the municipal movement in favor of "a dignified death" from Catalonia to cities around Europe.
"It will open new pathways when it comes to showing support for the right to die with dignity," Alonso told the Catalan News Agency (ACN). She also expressed hopes that a new government in Spain will help lead to legislation decriminalizing assisted suicide.
"Almost all" Catalan towns back decriminalizing euthanasia
While the motion admits the need for legislative change on a national level, it also asks European local authorities to commit themselves to supporting the drive to achieve its goals, which are backed by "almost all" councils in Catalonia.
There is now a motion to decriminalize euthanasia in the Catalan Parliament, and two related bills in the Spanish Parliament. Alonso says the parties in favor of the proposals are "the same ones" that voted for the censure motion that saw the Mariano Rajoy executive ousted from power some months ago.
"There will have to be a large enough number of MPs in favor to pass a euthanasia law in Spain, which would make us the fourth country in Europe after the Benelux countries in making such a law," said Alonso.