Body found in trash container in Barcelona's Eixample district
Court opens investigation into dead man's torso discovered inside suitcase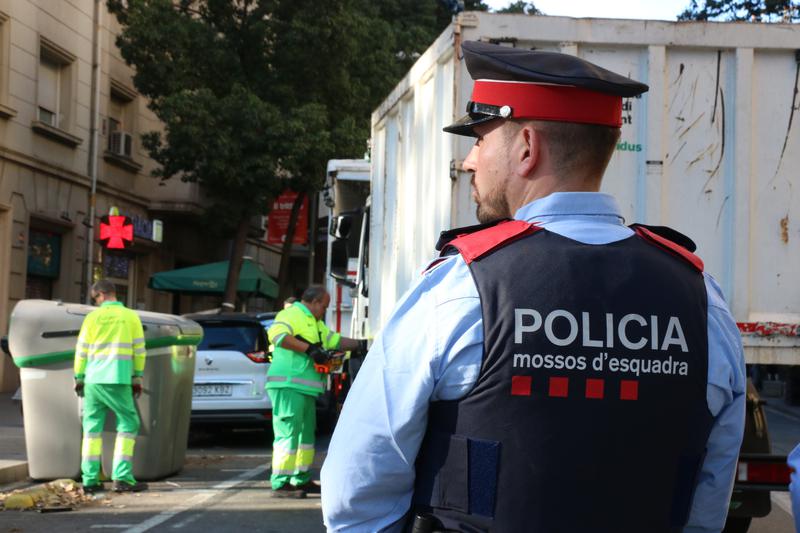 The Mossos d'Esquadra police are investigating the discovery of a man's torso that was found in a suitcase inside a trash container in the central Eixample district of Barcelona.
A dumpster diver noticed the body in a container between Casanova Street and Roma Avenue on Tuesday, after which he alerted a nearby tobacconist. The two inspected the container and notified an ambulance that was passing by, the owner of the tobacco shop told the Catalan News Agency (ACN).
The ambulance staff began examining the body and contacted the police at around 11 am, who cordoned off the area and checked the gray trash container, in which they found the suitcase and a bag.
A local court in Barcelona has opened proceedings. The magistrate, lawyer, prosecutor and forensic expert went to the restricted area to carry out their duties around 1.30 pm before allowing the removal of the corpse.
The Mossos are also examining the insides of nearby containers. The case will continue once the autopsy report gives more details and the corresponding police proceedings have been fulfilled.