Barcelona to test drones on beaches to avoid overcrowding
Capturing images allows for beach capacities to be updated every 90 minutes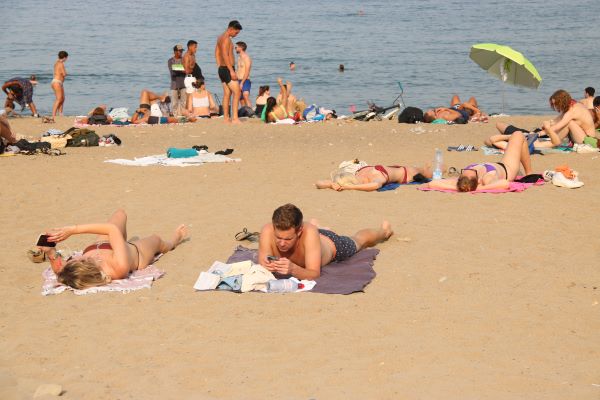 Barcelona will test the use of drones to improve the management of its beaches and other recreational bathing areas of Barcelona and estimate the capacity in real time.
The test is the result of a collaboration between the City Council, the Municipal Institute of Informatics (IMI) and BIT Habitat, and will take place within the framework of the Barcelona Urban Innovation Laboratory.
The City Council has issued a bid for the drones to be used from the summer, at which point they will take images and video of the beaches, and their capacities will be updated every hour and a half during the busiest hours of the day - from 11 am to 7 pm.
Last summer, a concept test was carried out to study the feasibility and suitability of using drone technology to manage the beaches. The aim is for this project to be a regular public service in the future.
However, the state-of-the-art real-time image processing system anonymizes those caught in the picture, thereby guaranteeing the protection of the rights and freedoms of individuals.
As well as the number of beachgoers, this technology will also be used to help manage the beaches efficiently, by monitoring their cleanliness, detect spills and obtain information on the impact of storms on the city's coastline.
By the end of the high season, it is expected that more than 900 hours of drone footage will have been taken.
Away from the beaches
The bid also hopes to apply drone technology for other public uses, on the condition that no personal data is captured.
It also opens the door to make use of this technology for promotional purposes, to reconstruct the transformation of large facilities or events with a large concentration of people.
The cost of the bid is €169,279 and the valid period is from the signing of the contract until December 31, 2022.