Barcelona's Belarusian community condemns arrest of dissident journalist
Protesters gather to denounce Lukashenko's actions as "state terrorism"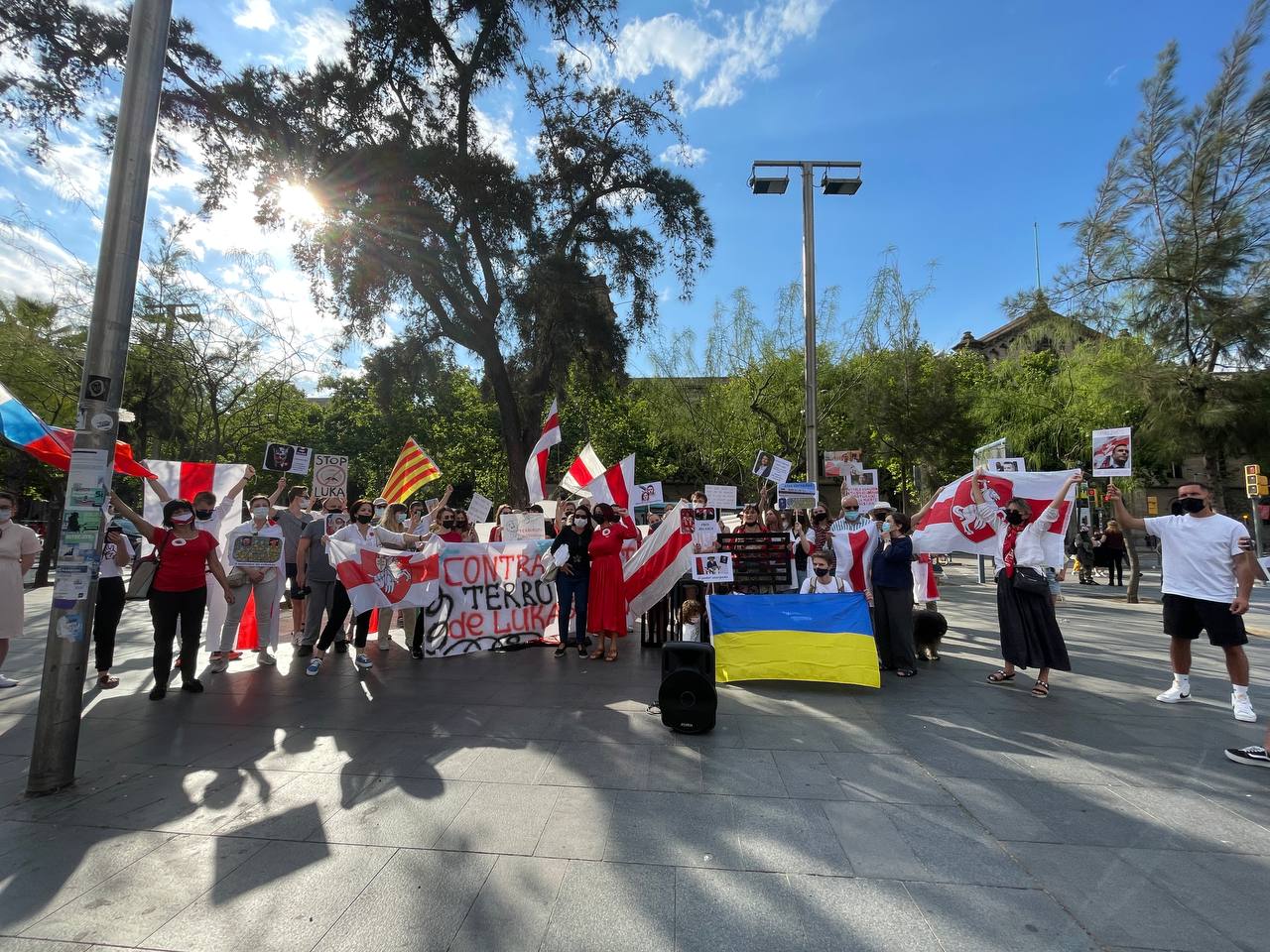 Barcelona's Belarusian community has taken to the streets once again on Saturday evening to denounce the actions of Alexander Lukashenko, the eastern European country's longtime leader, as "state terrorism."
This comes almost a week after the arrest of dissident journalist Roman Protasevich, who was aboard a commercial flight from Athens and Vilnius that was intercepted in Belarusian airspace and forced to land in Minsk.
Organized by the Razam association of Belarusians in Catalonia, the 50-something protesters who gathered at Barcelona's Plaça Universitat square claim that Belarus has become "a prison" and describe the forced landing of Protasevich's flight as "piracy."
"Torture, murder, the disappearance of people, and air piracy are actions of a fascist regime," their manifesto reads.