Barcelona aspires to be testing ground for 5G mobile technology
5GBarcelona project aims to raise funds for development of next generation telecommunications network in the city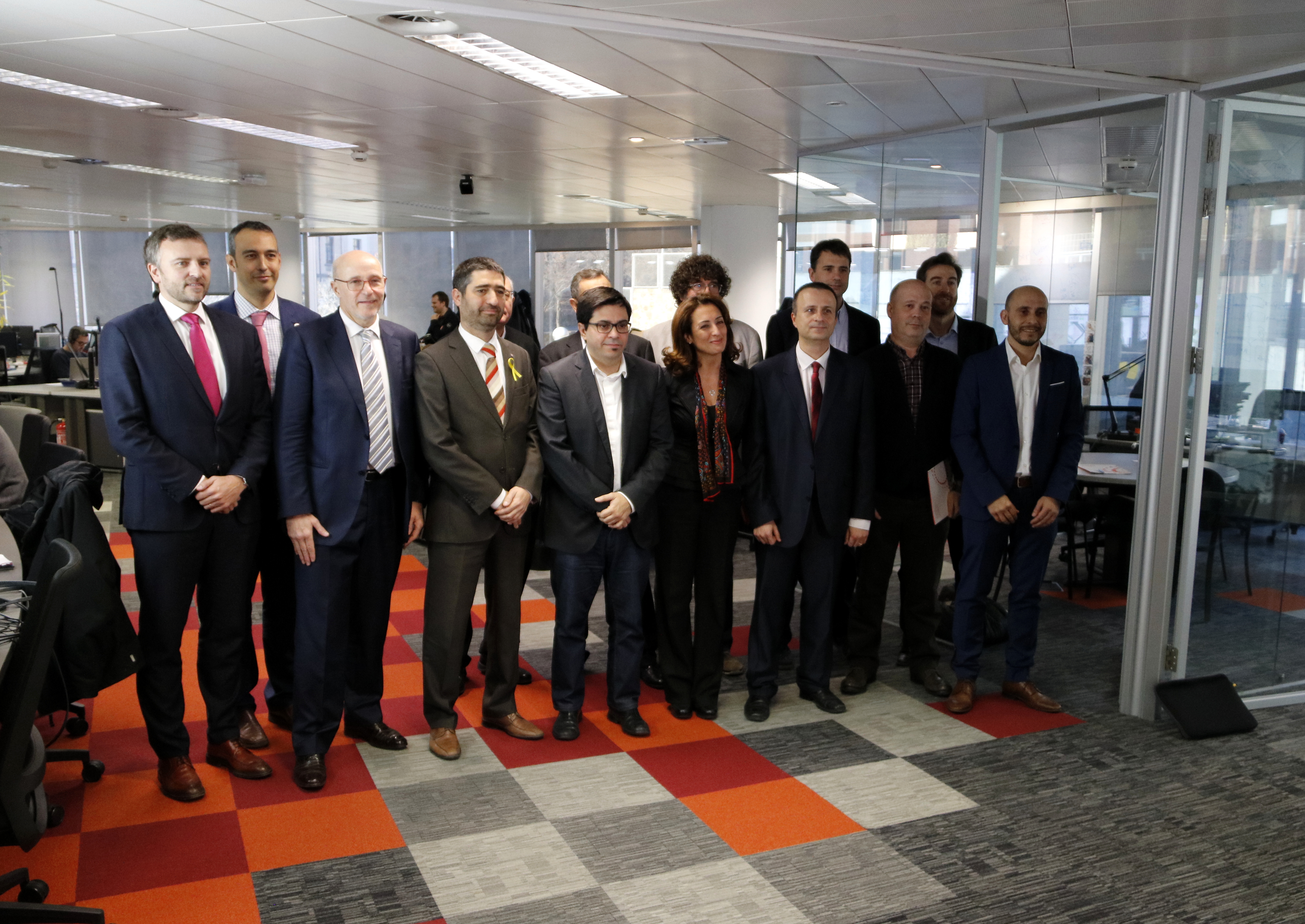 Barcelona is looking to the future of mobile technology. On Tuesday, the 5GBarcelona initiative was presented with the aim of turning the Catalan capital into a centre for research and innovation into the development of the next generation 5G mobile network. The organizations and governmental bodies behind the initiative include the Catalan government, Barcelona City Council, and Mobile World Capital Barcelona.
One of the first goals of the project is to raise funds from the 5G-PPP programme, which is itself funded by the European Commission and the Testing, Inspection and Certification (TIC) industry on the continent. These funds would be designated to projects in Barcelona related to the development of 5G technology.
Promoters of 5GBarcelona argue that its potential for success lies in the fact that several entities and research centres that currently exist in Catalonia already make up 22 out of the 37 5G-PPP projects presently in action.
Unique ingredients
The director of the Mobile World Capital Barcelona, ​​Carlos Grau, said during the presentation of the project on Tuesday that the Catalan capital has "unique ingredients" to exert leadership in relation to the development of 5G technology within Spain, Europe, and even at a global level.
"There is a world race at this time in which the USA and Asia are advancing very fast, but we also have an opportunity in Europe, and clearly in Barcelona, for leading ​​the development of 5G technology," he added. Services related to 5G technology, he went on to say, would include the use of virtual reality in the health and entertainment sectors, among others.
Action plan
In the coming months, the 5GBarcelona will begin to implement the action plan that will allow the deployment of the experimental infrastructure, as well as incorporating the involvement of other organizations, companies, and even citizens.
5G will allow the creation of "intelligent" technological environments, thus facilitating access to the "internet of things". This would pave the way to new services in fields such as autonomous and internet ready vehicles, drone technology, and e-health, to name a few.
Mobile World Congress
The announcement of the initiative comes just weeks before the return of the Mobile World Congress to Barcelona, when once again experts and innovators from the industry descend on the city to exhibit the latest developments in the mobile world.