Authorities 'particularly concerned' about bronchiolitis as cases to peak by end of week
Public health secretary "would have liked faster" Covid booster vaccination rate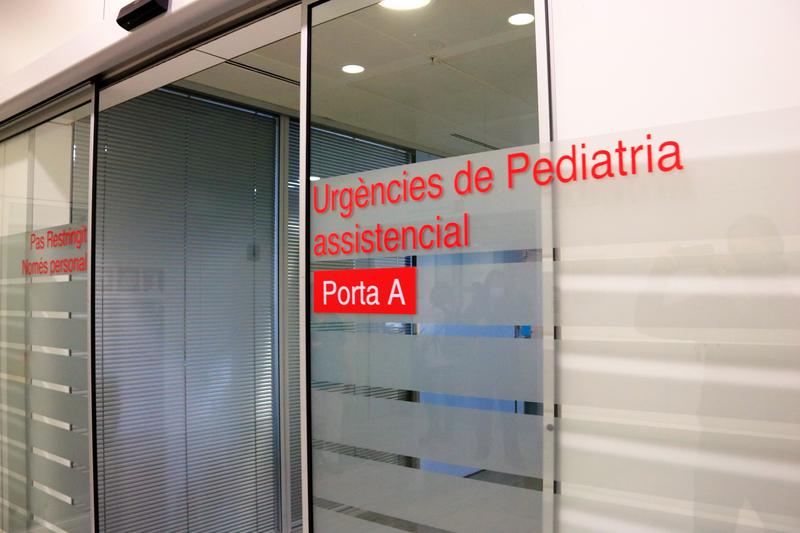 Public health secretary Carmen Cabezas said she was "particularly concerned" about bronchiolitis among children, although cases are expected to peak by the end of the week. Flu infections, Cabezas explained, should peak around Christmas, while coronavirus cases should begin decreasing in January.
In an interview with Catalan public broadcaster TV3 on Sunday, the health official said bronchiolitis had begun to spread around a month earlier than in previous years.
Last week there were around 2,000 bronchiolitis cases, some 1.7% more than the previous week. "It's an important wave," Cabezas said, adding that it was having notable "repercussions on the health system." Approximately 10% of bronchiolitis cases require medical assistance, which is why hospitals that provide pediatric care are now "at capacity."
Bronchiolitis affects mainly 2- to 6-month-old infants, according to the Catalan Society of Pediatrics, and most patients are under the age of 2.
Its most common symptoms include nasal discharge, fever, and coughing, which can lead to respiratory distress. Children are usually sick for 7 to 10 days, and parents should look out for a persistent cough, difficulty breathing, or a decreased appetite.
Covid boosters
As for second Covid booster shots that are already available for all over 60s, Cabezas said she "would have liked a faster" vaccination rate.
The Catalan health official underscored the importance of getting vaccinated against both Covid and the flu. 71% of people over the age of 80 have had their second booster shot, but only 47% of people 60 and older have. "We can do better than this," Cabezas said.
Most cases, however, are mild, although there are currently some 700 people in hospitals and 26 in ICUs with Covid across Catalonia.
How to get vaccinated
Anyone who is registered in a municipal 'padró' census in Catalonia is entitled to at least basic CatSalut public health coverage, which includes Covid care and vaccinations.
You can apply for a health card here. Once you have received a CIP number, you can request access to La Meva Salut, the website and app from which medical records – including vaccination certificates – can be downloaded and health queries can be made. You will also be able to book vaccination appointments online. Covid vaccinations are only administered through the public health system.