Alleged jihadist detained in seaside town of Cambrils
Prisoner was frequently in contact with active terrorists and sought new followers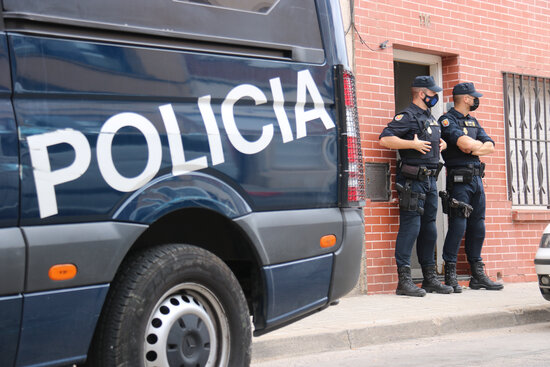 Spanish police detained an alleged jihadist in the seaside town of Cambrils, in southern Catalonia, on Wednesday, as was announced this Friday. He had purportedly been trying to entice new followers using social media.
According to authorities, he was in close contact with several active terrorists and watched jihadist content, mainly ISIS executions and other terrorist actions.
The operation began in 2020 with police capturing two people in Ciudad Real, a Spanish city in the region of Castilla-La Mancha, 200 km south of Madrid. Authorities believe the three men have ties to one another.
Spain's National Court, the 'Audiencia Nacional', which investigates and tries cases relating to organized crime, terrorism and international economic offenses, ordered his imprisonment on indoctrination charges.
Cambrils in 2017 terrorist attacks
In August 2017, a van ran over several people on Barcelona's La Rambla boulevard, killing 15 in total. The driver fled the scene and was later killed by police in a town not far from Barcelona.
That same evening, members of the terrorist cell killed one person in a knife attack in Cambrils, a seaside town in southern Catalonia.
The trial of the surviving three members of the terrorist cell behind the deadly 2017 attacks in Barcelona and Cambrils began on November 10, 2020, and ended in up to 53-and-a-half-year sentences.
The National Court sentenced Mohamed Houli to 53 and a half years behind bars, Driss Oukabir to 46 and a half years, while Said ben Iazza was sentenced to 8 years.
Houli and Oukabir were been found guilty of belonging to a terrorist organization; possessing, stockpiling, and manufacturing explosives and flammable substances or devices that are terrorist in nature; and attempted criminal damages of terrorist intent in combination with 29 offenses of grievous bodily harm due to serious negligence.
Ben Iazza, meanwhile, was convicted of collaboration with a terrorist organization.
Yet, none of them were found guilty of the murders, since they did not directly intervene in the attacks.