All defendants in Neymar trial acquitted of corruption and fraud
Brazilian star and two former FC Barcelona presidents absolved of wrongdoing over 2013 transfer from Santos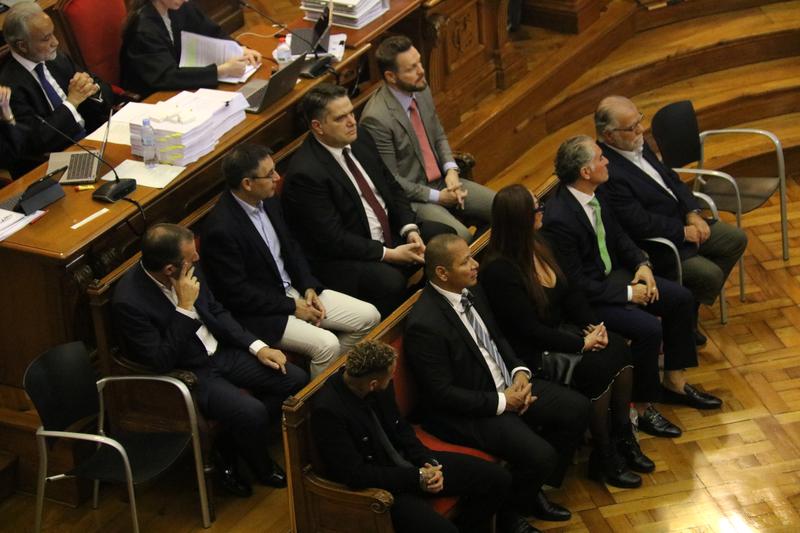 Former FC Barcelona (FCB) player Neymar Jr and ex-presidents Sandro Rosell and Josep Maria Bartomeu were acquitted of corruption and fraud by Barcelona's provincial court on Tuesday morning.
All parties were on trial relating to the nature of the player's transfer to the Catalan club in 2013.
The judge's decision came over a month after the trial ended. At that stage, the public prosecutor's office had dropped all charges surrounding the transfer of Neymar Jr from Santos to FC Barcelona in 2013.
In explaining their decision in the court, magistrates said that DIS had the right to believe that the transfer of Neymar should have been done at a higher price than what they profited from, but that they brought the case to the wrong jurisdiction,
DIS, a Brazilian company making the accusations who acted as private prosecutors, should have filed a civil case rather than a criminal case, public prosecutors said. The enterprise did not drop any accusations against Neymar, Rosell, or Bartomeu at the end of the trial.
Beside the footballer at the defendants' dock, there were the ex-presidents, a former director of Santos, and the player's parents.
Neymar's mother, however, saw all charges dropped by all sides during the trial, automatically acquitting her back then.
Neymar signs what his father tells him to
During the trial, former FCB player testified that "I just sign what my father tells me to."
The football player spoke in Portuguese and answered some questions in Spanish, however, he only addressed those raised by the public prosecutors and his lawyers.
One of the key questions raised during the trial was a signed contract between N&N and FC Barcelona. Neymar said, "it is my 'pai' (father in Portuguese) who always takes care of deals," before adding he just follows his father's recommendations and "sign what he tells me to."
"I knew about the rumors of other clubs who wanted me to play with them, but my dream as a child was always to play in FC Barcelona," Neymar said regarding opportunities to play at other clubs.
Neymar trial
The trial against Neymar, his parents, and former Barça presidents Rosell and Bartomeu began on October 17, around nine years after the Catalan club signed the player.
DIS, a company that owned a 40% share of the player's rights when playing with Santos FC in Brazil, claims Neymar's transfer to Barça cost at least €82m: well above the official €57m.
According to FC Barcelona, €17m was paid to Santos, of which DIS received €6.8m, while another €40m went to N&N, a company set up by Neymar's parents, who have also been charged with fraud.
Before the trial, the public prosecutor's office requested a 5-year sentence for Rosell, in addition to a €10m fine and a 3-year disqualification, and two years for both Neymar and his father, as well as one for his mother, and €10m fines each.