Air pollution alert raised in Barcelona and surrounding towns
Poor air quality caused by dust from Africa affecting Catalonia since September 16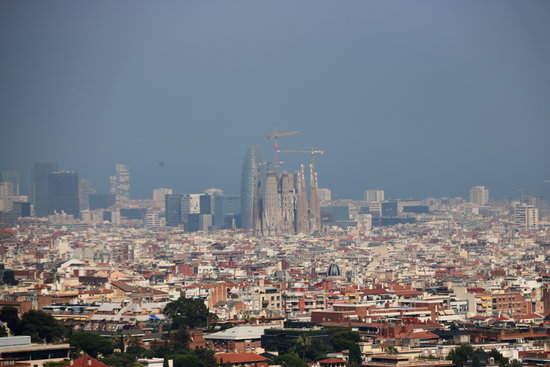 The Catalan climate action ministry has activated a preventive notice for atmospheric contamination on a moderate level due to particles inferior to 10 microns in Barcelona and 40 surrounding towns.
The situation was caused by the arrival of dust from Africa that has been affecting the north-east of the Iberian peninsula since September 16.
The government has asked citizens to prioritize public transport and has recommended industrial activities that generate "powdery materials" to stop or reduce their activity.
Since Sunday, Catalonia has experienced high levels of such air particles and the forecast is for the situation to continue for another 24 hours.
The preventive notice affects the 40 towns in the counties of of Barcelonès, Baix Llobregat, Vallès Occidental, and Vallès Oriental counties, which includes cities and towns such as Barcelona, Sabadell, Terrassa, Badalona, and more.