2.6 tons of fish culled in Sau reservoir to preserve water quality amid drought
All were invasive species, including catfish, carp, and zander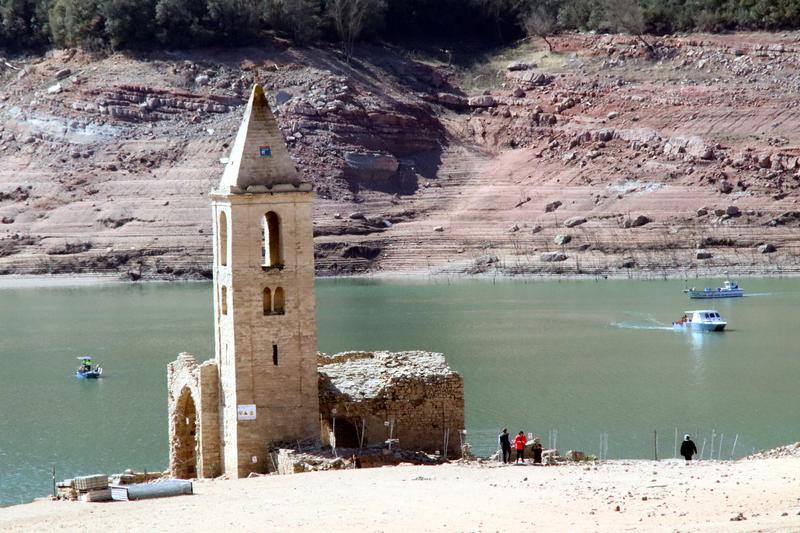 2.6 tons of fish have already been culled in the Sau reservoir, not far from the central Catalonia city of Vic, in order to preserve the quality of the water amid the ongoing 30-month drought.
According to authorities, these were all invasive species, including catfish, carp, and zander that were caught between March 15 and 31. The cull, which is being carried out by a team of fishermen from Blanes in the Costa Brava, is currently on hold over Easter vacation, but is expected to last a month and a half in total.
The Catalan Water Agency (ACA) and the government's climate action department announced the measure last month arguing that the reservoir at its current level could provide water to one million inhabitants for three months.
The aim of the operation is to preserve the quality of the water and release it downriver to the Susqueda reservoir.
Environmental reasons
While authorities initially thought the fish could be captured and relocated to other bodies of water, this was ruled out for sanitary reasons.
If we do nothing and it doesn't rain, they will die anyway
"If we do nothing and it doesn't rain, they will die anyway," thereby contaminating the water, explained Jordi Ruiz, an environmental official who leads conservation projects and deals with invasive species, a month ago.
Ruiz also explained the environmental risk of letting the fish die from lack of water and oxygen: "Temperatures have shifted forward by a month and that causes the water to stratify, and the fish below to be starved of oxygen and suffocate."
In addition, toxic substances such as ammonium are released from the subsoil, which also significantly worsens the quality of the water.
Reservoirs at 27% capacity
After weeks without significant rainfall, reservoirs in Catalonia are at 27% of their capacity as of April 6, 2023, according to the Catalan Water Agency.
Learn more about the issue by listening to the Filling the Sink podcast episode on the ongoing drought from September 2022.