21% of births in private clinics are scheduled C-sections, 3 times more than in public hospitals
Medical professionals argue ages and profiles of women contribute to difference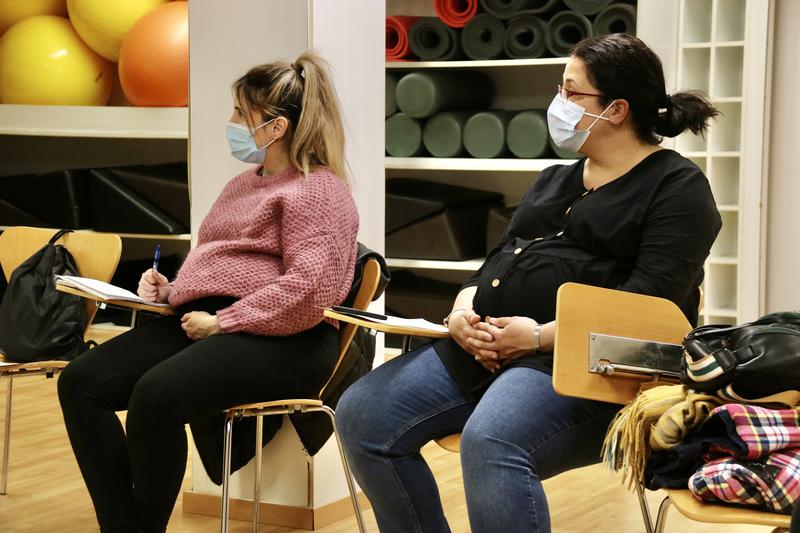 The ratio of births via scheduled C-sections in Catalonia varies significantly depending on the ownership model of each hospital.
Over 21.1% of the times expectant mothers go into labor in a private hospital, it will be via a scheduled C-section, with the date and time of the surgery decided in advance. This is triple the percentage in hospitals that are part of the public system SISCAT (7.6%).
Data obtained by Catalan News from the Catalan health department – with some data for private hospitals missing – show that 263,848 births took place in hospitals across Catalonia between 2018 and most of 2022.
204,857 of these occurred in public hospitals (77.6%), of which roughly 50,000 were C-sections (23.2%). Around a third of the C-sections (32.7%) were scheduled, that is, not decided on the spot but beforehand.
Private hospitals registered 58,991 births, of which around 20,000 were C-sections (35%). Over 60% of these were scheduled, double the ratio of public medical centers.
The head of the fetal and perinatal medicine department at Barcelona's Hospital Clínic, Francesc Figueras, told the Catalan News Agency (ACN) that "the profiles of women cared for" are different in each medical center, with more C-sections being performed on older women with higher-risk pregnancies.
According to health department data, 58% of the women who gave birth in the public system were in their thirties, 31% in their twenties and 9% in their forties.
In the private sector, women are on average slightly older: 73% are in their 30s, 14% in their forties and 13% in their twenties.
Other medical reasons given by sources that ACN spoke to include the position of the baby in the womb and pregnant women who had a C-section for the birth of a previous child.
They also say that some such C-sections are scheduled for organizational reasons at hospitals.
Engràcia Coll, member of the Catalan midwifes association (ACL), said that in general, hospitals "try to limit the number of C-sections" due to the impact for the mother after the birth – yet, in some cases it is needed when labor is not going as expected.
Hospital Viamed Monegal, a private medical center in Tarragona, is the hospital that scheduled the highest percentage of C-sections between 2018 and 2022, 53.5% of the total number of births. Hospital de Barcelona (41.2%), Clínica Diagonal in Esplugues de Llobregat, and Centre Mèdic Teknon (27.9%) follow in the list of private hospitals.
Hospital Montserrat, in Lleida, was the only private hospital without any scheduled C-sections.
As for public hospitals, the hospital in Amposta (33.3%) is top of the rankings and Germans Trias i Pujol, aka Can Ruti, is bottom with none.
Only 40 out of the 947 municipalities in Catalonia hosted births between 2018 and 2022, a third of which were in Barcelona.