2022-23 school year to start between Sep 5 and 7, one week earlier than usual
Catalan government aims to help work-life balance of families and "narrow gap between courses"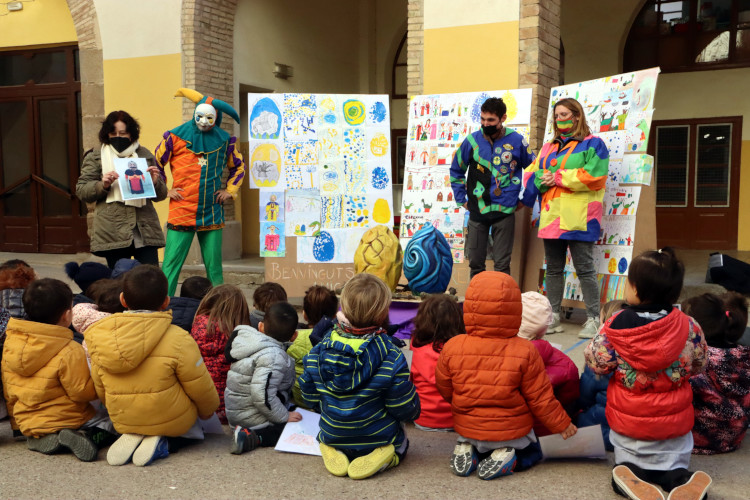 The next school year in Catalonia will start one week earlier than its usual dates in the past decades.
President Aragonès announced on Thursday that the 2022-2023 academic year will begin on September 5 for those between 3 and 12 – preschool and primary school –, and on September 7 for those in secondary school, Batxillerat pre-university programs, and professional training courses.
This affects all schools, including public, public-private and private.
With this shift, the Catalan government aims to help the work-life balance of families and "narrow the gap between courses." Equal opportunity among kids is also sought since the lowest-income families cannot afford certain summer activities.
Aragonès said the current gap between courses is "too big," given that the break between courses lasts around 80 days. "It is one of the longest in Europe," added education minister Josep Gonzàlez-Cambray, clarifying that however, the total number of course hours is similar to other countries.
Despite the longer academic year, children will spend the same time in classrooms throughout the year, since the Christmas break will be a day longer – the last day of the first term will be December 21 instead of December 22.
Only morning lessons in September for children
Schools will be able to pick four days off during the 2022-2023 period, instead of three, and preschool and primary school pupils in public schools will only have lessons in the morning in September. Teachers will subsequently have more time to plan the whole year during these first weeks.
Yet, having lunch at school will still be possible in September and extracurricular activities will adapt that month.
Gonzàlez-Cambray also pointed out that opening schools only in the morning in September will help people cope better with the warm weather in the final days of summer: "Barcelona's Fabra observatory has reported that September 2020 was two degrees hotter than September 2015."
Thus, September will become like June with having reduced hours. Yet, while public-private centers and fully private schools can choose whether to implement morning-only schedules in June, they will have no choice in September.
The department of education confirmed that children will be able to stay in school in the afternoon in September at no cost to families. In 2022-2023, fees for 2-year-old kindergarten children will be completely free for the first time.
Children will have the option to stay until the usual time because schools will organize activities in the afternoon from 15.30. School hours for September will thus be from 9 am to 1 pm, the lunch break until 3.30 pm, and then activities from that time.