14th edition of Gran Recapte food drive begins in Catalan supermarkets
18,000 volunteers in campaign for food and financial donations as "more help is needed than before"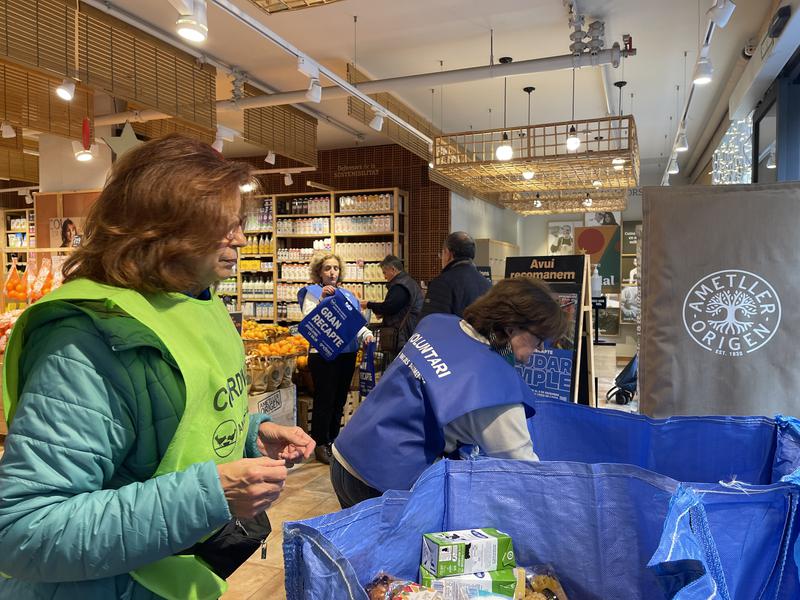 The 14th edition of the annual Gran Recapte food drive kicked off in supermarkets across Catalonia on Friday.
Organized by the Banc d'Aliments food bank and some 18,000 volunteers, supermarkets big and small are taking part in the holiday season initiative to collect both food and financial contributions.
"Now more help is needed than before," Conchita Fernández, a volunteer in an Ametller Origen in Barcelona's Sants neighborhood, told Catalan News. "I think we need to be charitable. We need to help others because we too could find ourselves in this situation one day and not have anything to eat."
Last year the Gran Recapte was able to raise €3.6m, but this year they hope to raise even more as the cost of living crisis means more and more households stand to benefit from this campaign.
The Banc d'Aliments food bank has been able to help 241,140 people with 19,092,599 kg of food from January to September this year.
How to help
Those who wish to contribute have multiple ways to do so.
In supermarkets and smaller food stores, people can purchase non-perishable items such as rice, pasta or oil, on Friday and Saturday - and Sunday in certain places that open - or make a financial donation at checkout counters until December 6.
Financial donations can be made online at www.granrecapte.com/ or by sending a Bizum to 33596.
Volunteers will begin sorting food donations on Saturday to deliver them to charities that help people in need from Monday, while all of the money that is raised will be used to buy more food.