"You are jailed for your ideas," says Socialist MEP in letter to incarcerated official
Ana Gomes claims "liberation" of jailed leaders should be a "priority"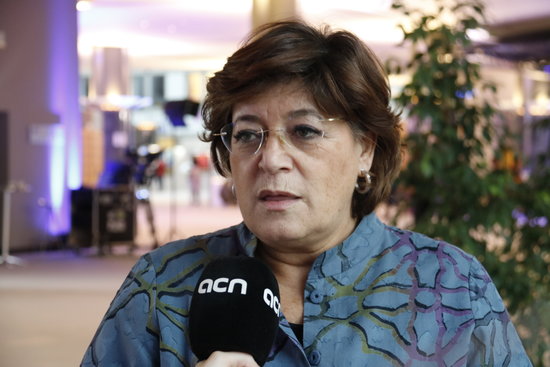 The Portuguese Socialist MEP Ana Gomes believes that the nine pro-independence leaders currently in jail are "political prisoners." This, according to a letter she has recently sent to her "friend" and former colleague at the European Parliament Raül Romeva, who is now behind bars.
"I have no doubts in saying that you and the other pro-independence leaders are political prisoners: you are jailed for your ideas. I say it with regret, because it is in our EU that this is happening," she wrote.
The letter, published by the Portuguese newspaper Público, is also clear on demanding their freedom.
According to Gomes, "the liberation of the political prisoners has to be seen as a priority, as an essential condition in order to create confidence" in the dialogue started between the Spanish and the Catalan governments.