Spanish Supreme Court confirms acquittal of pro-independence activist Tamara Carrasco
She was detained under terrorism charges in 2018 and barred from leaving her hometown for over a year before trial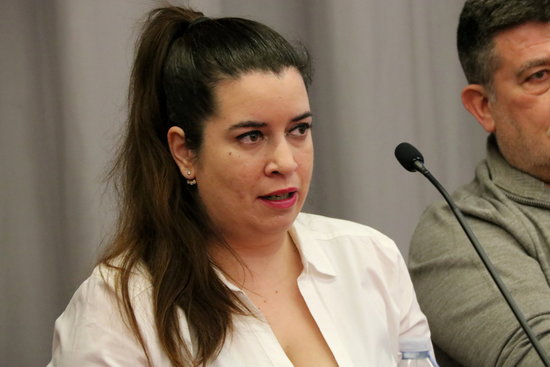 The Spanish Supreme Court confirmed the acquittal of pro-independence activist Tamara Carrasco on Tuesday. The court has rejected the appeal presented by the prosecutor's office to the Barcelona Provincial Court sentencing with 11 votes to six.
The city's court had acquitted Carrasco for offenses of public disorder. The prosecutor's office had appealed the decision and requested seven months of imprisonment. Despite the two previous rulings, the prosecutor considered she caused public disorder when sending a WhatsApp message to a group after former Catalan president Carles Puigdemont was detained in Germany in March 2018.
They used the message to accuse her of instructing a local branch of the Committees in Defense of the Republic (CDR), a decentralized network of protest groups created in the run-up to the October 2017 referendum, which has been responsible for actions including blocking off roads, toll booths, and shutting down activity in Barcelona airport on the day the organizers of the referendum were sentenced.
The Barcelona Provincial court sentence helped dismiss subsequent legal challenges and put an end to an almost 4-year-long judicial struggle to clear the Catalan activist of all criminal accusations. These accusations range from the initial charges of rebellion, sedition, and terrorism, to the lesser offenses of public disorder.
During this time, Carrasco spent over a year confined to her hometown of Viladecans, on the outskirts of Barcelona, following a rare judicial decision most often applied to perpetrators of gender-based violence. The judgment was later overturned and deemed "disproportionate."
The sentence from the Barcelona court in January 2021 absolved her of all allegations after the judge ruled that her Whatsapp message was sent to a group of friends, and did not classify as exercising coordination functions of the CDR activist group.