Spanish foreign minister ahead of crucial EU meeting: 'Catalan not a minority language'
"Over 10 million Catalan speakers, more than some official languages in the Union," José Manuel Albares said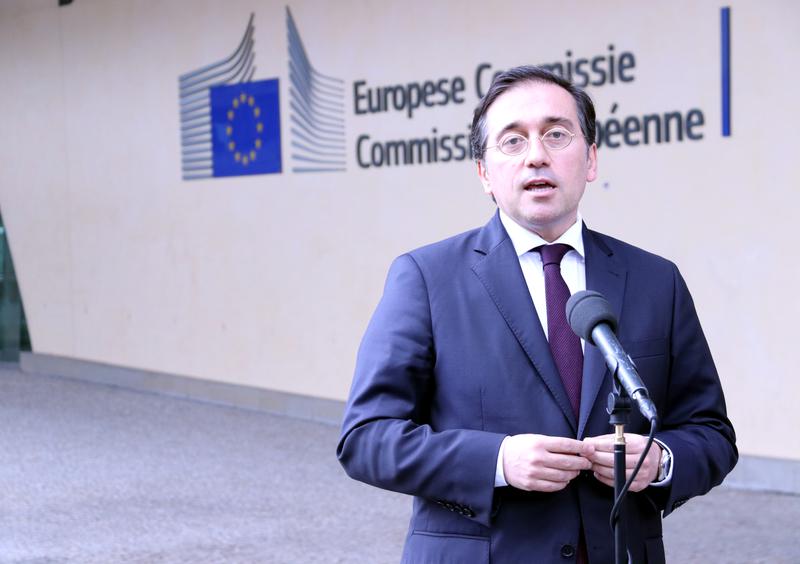 The Spanish acting foreign minister, José Manuel Albares, will defend the need to certify the Catalan, Basque, and Galician languages as official languages in the European Union. These are "not minority languages," he said ahead of a crucial meeting in Brussels.
All foreign ministers from the EU are negotiating on Tuesday the request made by the Spanish government to see these three languages as official in the Union.
"There are over 10 million Catalan speakers, more than some official languages in the EU," Albares said before adding, "Multilingualism is one of the reasons for the EU to be."
While the provisional agenda for the meeting includes the adoption of the proposal, various diplomatic sources consider a vote unlikely, due to doubts from various delegations - economic, legal and political, with fears of a ripple effect in other regional languages. There are still "many unanswered questions," the sources say.
They do note, however, that there was no outright opposition to the proposal at a meeting at the ambassadorial level on Friday, and that Tuesday's General Affairs Council meeting should see "constructive discussion."
The proposal to legally change the language policy of the EU is an issue that requires unanimous support from the 27 member states.
Several European states are asking for the process to be slowed down while doubts are resolved, while the Spanish government intended to bring the initiative to a vote on Tuesday following a debate.
The fact that the Spanish government has offered to take on the cost of making the three languages official has reassured some countries most reluctant to increase EU spending, including Germany, the Netherlands, and Austria.