Spain's leader wants to meet with Quim Torra, recognizing him as president
Unionist Ciutadans' bid to strip him of his MP status rejected by Catalan Parliament, which has appealed matter to Supreme Court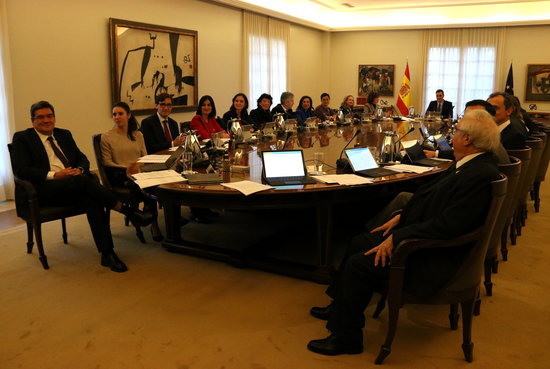 Spain's leader Pedro Sánchez is in favor of holding a meeting with the Catalan president, Quim Torra, despite the fact that the Supreme Court has not yet ruled on the Spanish electoral board decision to strip him of his MP status.
Talking to the press after the first new Spanish cabinet meeting, Sánchez said he has "no problem" when it comes to sitting down alongside Torra.
"He is still the Catalan president," he added, expressing that he wants to see him "as soon as possible."