Spain's Foreign Minister sanctioned over shares sales
Josep Borrell had access to private information as Abengoa board member and recommended the sale of the shares to an individual close to him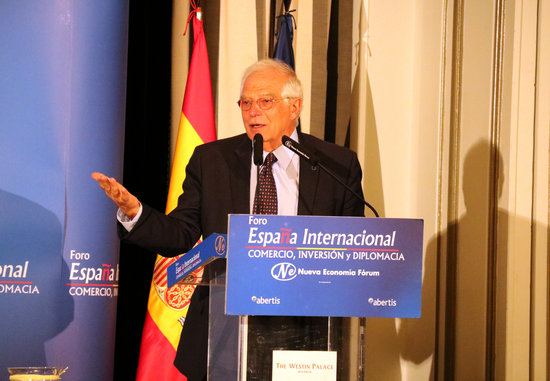 Spain's securities regulator sanctioned Foreign Affairs minister Josep Borrell after he ordered the sale of €9,000 of a renewable energy company shares, Abengoa.
Borrell, a fomer president of the European Parliament, had access to private information of the company as board member, the securities regulator confirmed in a statement.
The shares sold were not directly from Borrell, but from a person close to him. The sale was made back in 2015 and an investigation started in July 2017.
According to the securities regulator, Borrell "was a board member of the company and he knew price sensitive information that had not yet been disclosed."
"This is corruption," says Catalan vice president
The Catalan vice president and minister of the Economy, Pere Aragonès, accused Borrell of "business corruption" following the scandal.
"Using privileged information of a company for personal or familiar benefit and against that company is business corruption," said Aragonès on Twitter. "Borrell should resign," he added.
The Borrell case is a new blow to the Spanish government, which in his first months in office has already seen two ministers forced to step down.