Socialists and pro-indy parties push for top spot in Girona, Lleida, and Tarragona
For decades, Socialists ruled regional capitals before pro-indy surge in 2010s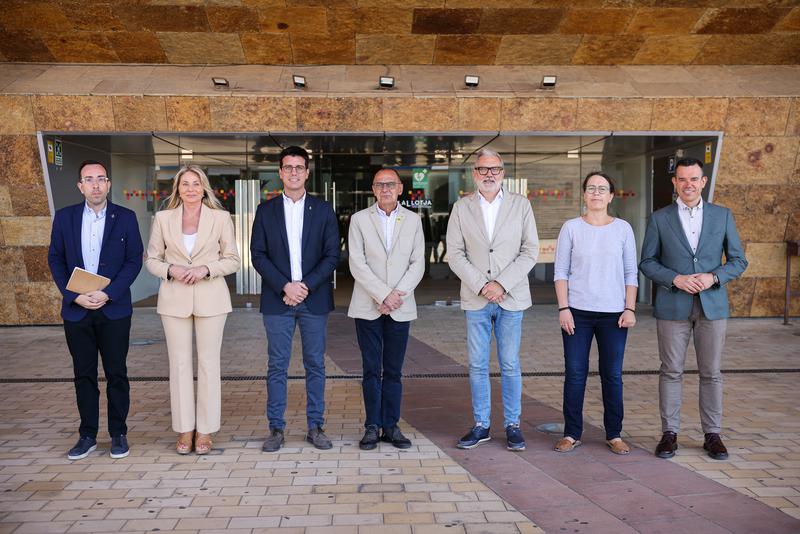 When voters in Catalonia go to the polls to vote in local elections on May 28, some of the tightest battles for mayor are set to take place in the cities of Girona, Lleida and Tarragona.
For decades, since the transition to democracy after the death of the dictator Francisco Franco in 1975, the Socialists reigned supreme in these urban strongholds.
But a surge in support for pro-independence parties in the 2010s put an end to the Socialists' rule – in Girona, in 2011, and in Lleida and Tarragona, in 2019.
Girona
A certain Carles Puigdemont was elected mayor of Girona in 2011, removing the Socialists from power after over three decades.
The city in the north of Catalonia has since been ruled by pro-independence CiU and their successors Junts.
Marta Madrenas was elected mayor for a second term in 2019 but is not standing for reelection, with former research and universities minister Gemma Geis the Junts candidate.
The Socialists slipped to third in 2019, behind left-wing pro-independence Guanyem Girona.
Three pro-independence parties – Junts, Guanyem and Esquerra Republicana (ERC) – garnered 65% of the vote last time around, but may not do a deal between them, with the latter two possibly open to negotiating with the Socialists to oust Junts.
Lleida
Lleida, in western Catalonia, witnessed one of the tightest election battles in 2019.
ERC beat the Socialists by only 81 votes, ousting them from power in the 'Paeria' for the first time in 30 years.
The new biggest party formed a coalition with the third and sixth most-voted parties, Junts and left-wing Comú de Lleida.
ERC continue to present themselves as the party of change, while the Junts candidate has been trying to distance himself from mayor Miquel Pueyo, despite having shared power.
With another tight result expected, Junts and the conservative People's Party could find themselves in the position of kingmakers as parties negotiate post-election deals.
Comú de Lleida and right-wing Ciudadanos are hoping to retain representation.
Tarragona
The southern city of Tarragona saw another extremely close race in 2019.
ERC lost to the Socialists by under 500 votes but ousted them from power for the first time since 1979 after reaching a deal with En Comú Podem and then with Junts and far-left, pro-independence CUP.
Like in Lleida, ERC and the Socialists have an equal number of councilors in the town hall.
Current mayor Pau Ricomà is the only mayoral candidate from 2019 running again this time around.
The Socialists' Josep Fèlix Ballesteros, mayor from 2007 until 2019, is stepping aside, with Rubén Viñuales, a former candidate for Ciudadanos, heading the party list.
Post-election deals
In all three politically divided cities, post-electoral alliances and deals will be key to securing power and passing legislation after May 28.
Pro-independence parties will be hoping to hold off the challenge from the Socialists, while Ciudadanos could be left without representation after years of declining support.
Far-right Vox could make an appearance for the first time ever.