Socialists and ERC criticize JxCat 'speculating' over further anti-Covid measures
JxCat spokesperson revealed weekend lockdowns were on the table during radio interview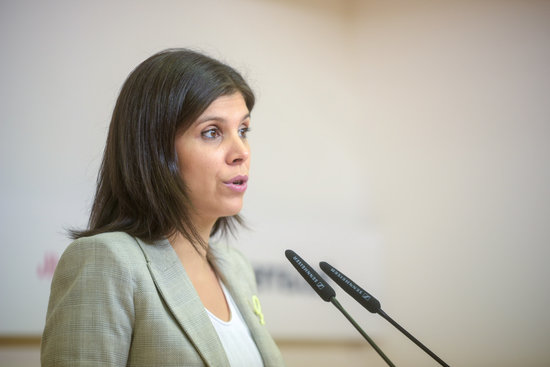 Junts per Catalunya (JxCat) have been criticized by their governing partners Esquerra (ERC), as well as the Catalan Socialists, for speculating over possible further anti-Covid measures before they have been agreed upon.
Speaking at a press conference on Monday, the ERC's Marta Vilalta said that restrictions should only be made public once an agreement on them had been reached.
"Speculation should be avoided and issues that have not been decided upon should not be communicated," Vilalta argued.
Her words came after the Catalan government spokesperson, Meritxell Budó of JxCat, admitted that weekend lockdowns are one of the options on the table in an interview with Catalunya Ràdio on Monday morning.
The Catalan Socialists were also critical of the way the possibility of further measures had been raised.
"The government shouldn't think out loud or speculate and create further confusion, but should rather explain decisions that have been made," said party leader Miquel Iceta at an online press conference.
Iceta called on Budó and the interior minister Miquel Sàmper to explain "what measures they would like to take but are unable to" after they complained that the state of alarm was "insufficient" as it "limited" the Catalan government's decision-making.