Sánchez and Macron visit Picasso Museum following summit in Barcelona
Officials say protest organized by far-left group Arran outside museum gathers dozens of demonstrators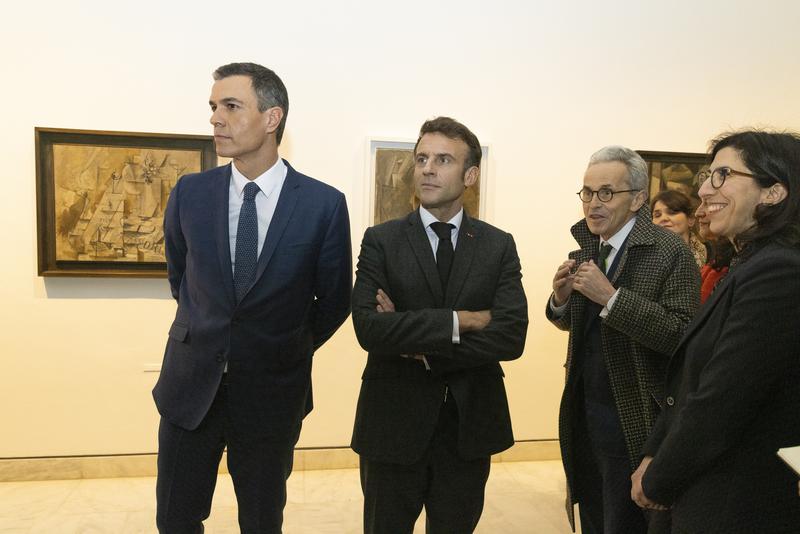 Spanish Prime Minister Pedro Sánchez and French President Emmanuel Macron visited the Picasso Museum in Barcelona on Thursday following the summit between both countries' governments in the Catalan capital.
As in the morning, the Spanish and French executives were met with pro-independence demonstrators who shouted at them.
However, according to the Catalan police, the rally took place without incident.
The protest was called for by the far-left organization Arran, and Barcelona city council officials indicated it was attended by dozens of people.
The Catalan police had blocked the accesses to the museum.