Sabadell airport to become one of Europe's top training centers, plans mayor
The Socialist mayor outlines her proposals for the city in an interview with the Catalan News Agency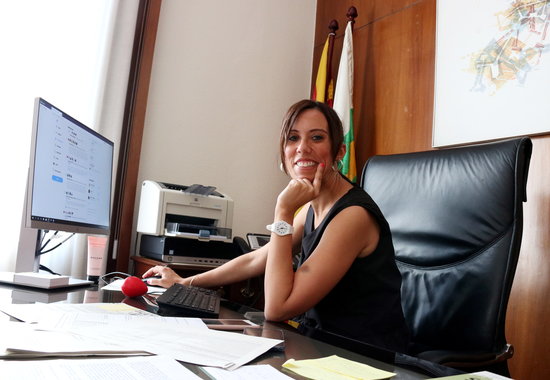 The Socialist mayor of Sabadell, Marta Farrés, believes that the city's airport is a piece of infrastructure Sabadell and the surrounding region can strategically put to use to strengthen the economy of the area.
In an interview with the Catalan News Agency, Farrés explained that the airport will be one of her primary projects, and she wants to turn the installation into one of the most important aeronautic training centers in southern Europe.
To do so, she proposes extending the current school for pilots and flight attendants to other areas such as mechanics and engineering. This is one of the biggest proposals of the new mayor.
As well as the expanded aeronautic training center, Farrés also plans to recover the pediatric oncology service of Parc Taulí Hospital, build 500 social housing apartments, and add the Ronda Nord project into the Government's calendar.
Marta Farrés is convinced that Sabadell airport is part of the future of the region, and has ensured that this installation can provide "added value" and create "synergies" among the towns and municipalities in the surrounding area.
The mayor is opposed to the closure of the installation, and voices to close the site following the fatal accident there last December have been raised again to demand that activity be stopped at the airport.
"We have one of the primary training centers in southern Europe and the idea would be to expand this line to go beyond pilots and flight attendants," says Farrés, who wants to add training facilities and programs for sectors such as mechanics, engineering and even the air traffic control. "We are convinced that it would be a good way to give another use to the airport," she said.
Another of the priorities of Farrés is to move forward with the plan to build 500 social housing apartments in the city. The previous administration in charge of the city projected 342 and the socialist proposed using the SBD Social Rental company. "It is another instrument to give life to social housing plans, and we want to recover it," she pointed out.