Russia and Israel condemn antisemitic speech made at neo-Nazi rally in Madrid
Demonstration paid tribute to Francoist volunteers who fought alongside Germany in Second World War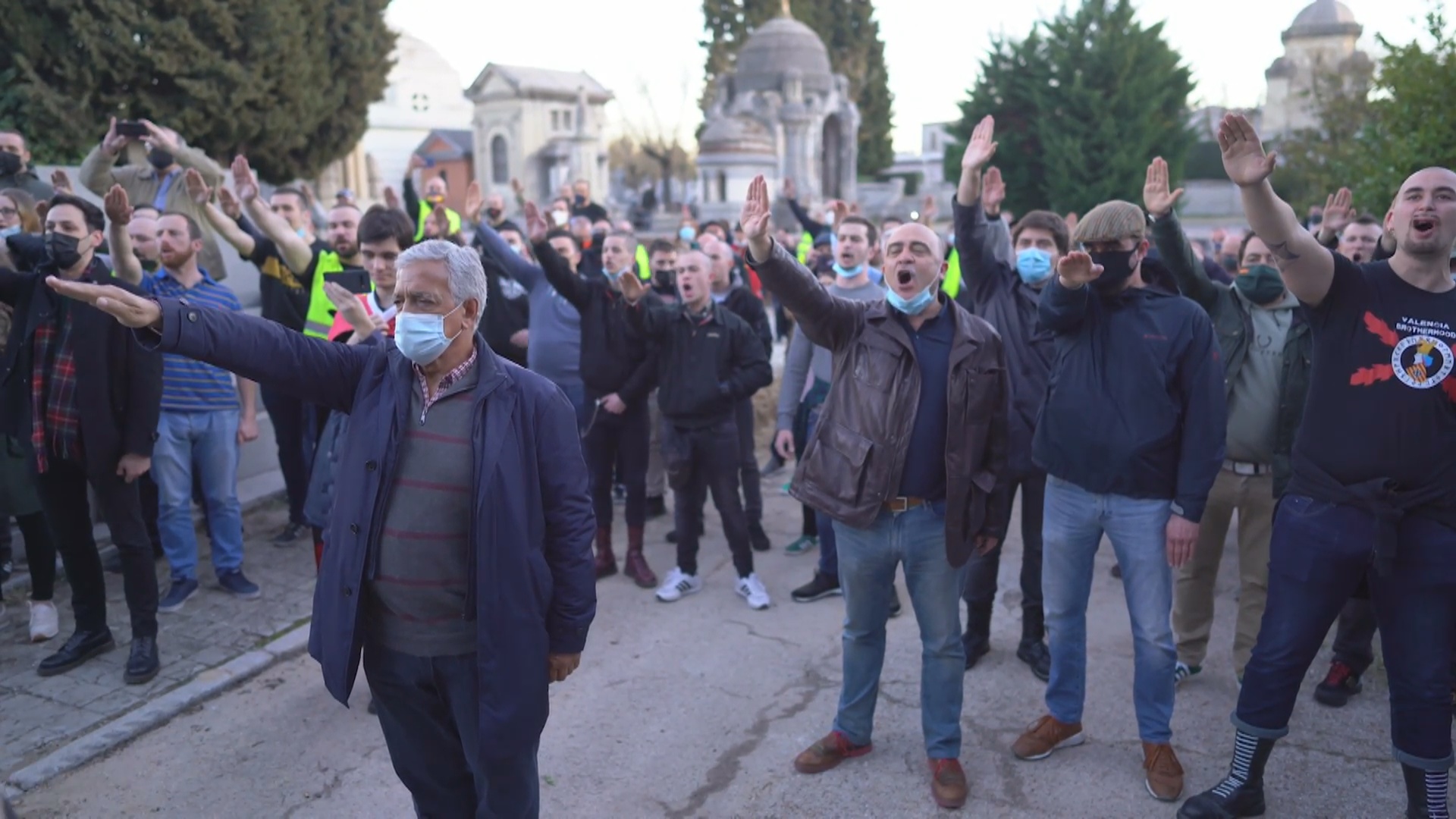 The Russian and Israeli ambassadors have spoken out against the antisemetic remarks made in Madrid on Saturday at an event which was called to pay homage to División Azul (Blue Division), a Spanish Francoist volunteer unit that fought alongside the Nazis in the Second World War.
Marchers shouted that "the enemy will always been the same, although with different faces; the Jew", and chanted "Viva España" (long live Spain) whilst doing a Nazi salute.
The Russian Ambassador stated; "We consider these displays of neonazism to be unacceptable… There are more dignified ways to commemorate the dead (people who died promoting a Hitlerist ideal) than bragging about close ties with the Nazis."
The Israeli Ambassador, Rodica Radian-Gordon, has also labelled antisemitic comments made at the rally "disgusting", having "no place in a democratic society". She calls for greater education so that people learn "the historical truth" in order to avoid "the same happening again".
Madrid's public prosecutors have launched an investigation into the speech made at the 300-person protest which took place on the 13th February by the Almudena cemetery . The Madrid Regional Government and the Federation of Jewish Communities of Spain (JCJE) have also criticised the event before the public prosecutor.