Roldán leaves Ciudadanos to join People's Party ahead of February 14 election
Politician parts ways with party to support conservatives after Carrizosa chosen as frontrunner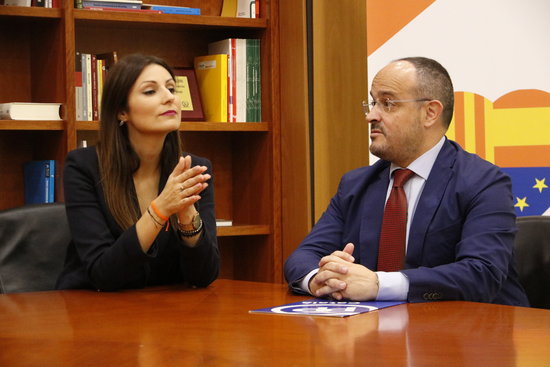 Under two months before Catalonia's early election, Lorena Roldán has made public her decision to leave Ciudadanos to join the conservative People's Party after what she called a "long and difficult reflection process."
Hoy finalizo mi etapa en Cs. Una decisión difícil pero muy meditada. Mi compromiso con la libertad y la convivencia sigue igual de vivo que el primer día y, por eso, quiero anunciar que seguiré defendiendo esos valores desde el proyecto de @alejandroTGN. Gracias por la confianza. pic.twitter.com/CSoKMCNWWK

— Lorena Roldán (@Lroldansu) December 30, 2020
Roldán was elected Ciudadanos' frontrunner for the February 14 vote before the party leadership chose Carlos Carrizosa for that position.
According to her, there are "certain decisions made by the party's permanent executive, many of which are made unilaterally, that deviate from the party's essence."
The politician has also resigned from the Senate, though it is not yet clear if she will be leaving the Catalan parliament.