Referendums are 'deeply divisive,' says Spanish foreign minister
Josep Borrell rules out right to self-determination for Catalonia and calls on pro-independence parties to worry about 'real' problems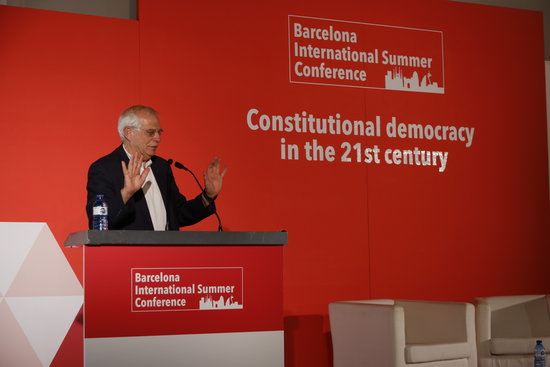 The Spanish foreign minister, Josep Borrell, ruled out a referendum on independence for Catalonia while taking part in an event in Barcelona.
The Socialist official argued that such votes are "deeply divisive" and said that Catalonia has no right to self-determination, as this is not recognized internationally.
He also said that during the meeting between the Spanish and the Catalan presidents, the self-determination was already ruled out.
In an event hosted by Societat Civil Catalana (SCC) unionist organization, Borrell said that pro-independence leaders should worry about "real" problems instead of a referendum.
He believes that the new Spanish government has engaged in dialogue with "empathy," and "good will."