Public prosecutor seeks terrorism charges for CDR pro-independence activists
Attorney's office maintains accused wanted to attack "previously selected targets"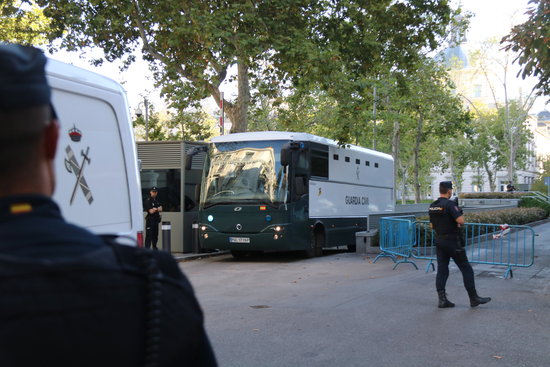 The public prosecutor of Spain's National Court has proposed charging the Catalan CDR pro-independence activists who were arrested on September 23, 2019 with belonging to a terrorist organization, as reported by online outlet El Confidencial on Friday morning.
The public prosecutor is also seeking charges related to possessing and manufacturing explosives.
According to the attorney's office, the accused had plans to attack "previously selected targets" in order to "achieve independence through violence, forcing the separation of Catalonia from the rest of Spain."
September 2019 arrests
Nine members of the Committees for the Defense of the Republic (CDR) were arrested almost two years ago after a series of raids in the Vallès area, near Barcelona, in towns such as Sabadell, Mollet del Vallès, Cerdanyola del Vallès, and Vicenç de Torelló.
Around 500 officers took part in the operation, and according to the Guardia Civil police, a "large amount of material" and substances they believe could be used to make explosive devices were found.
Of the nine activists, only seven were taken into custody, and all of the detainees have since been released after posting bail.