Prosecutor keeps sedition charges against former police leaders over referendum
If indictment is confirmed, Catalan corps chief will be judged for crimes carrying up to 23 years in jail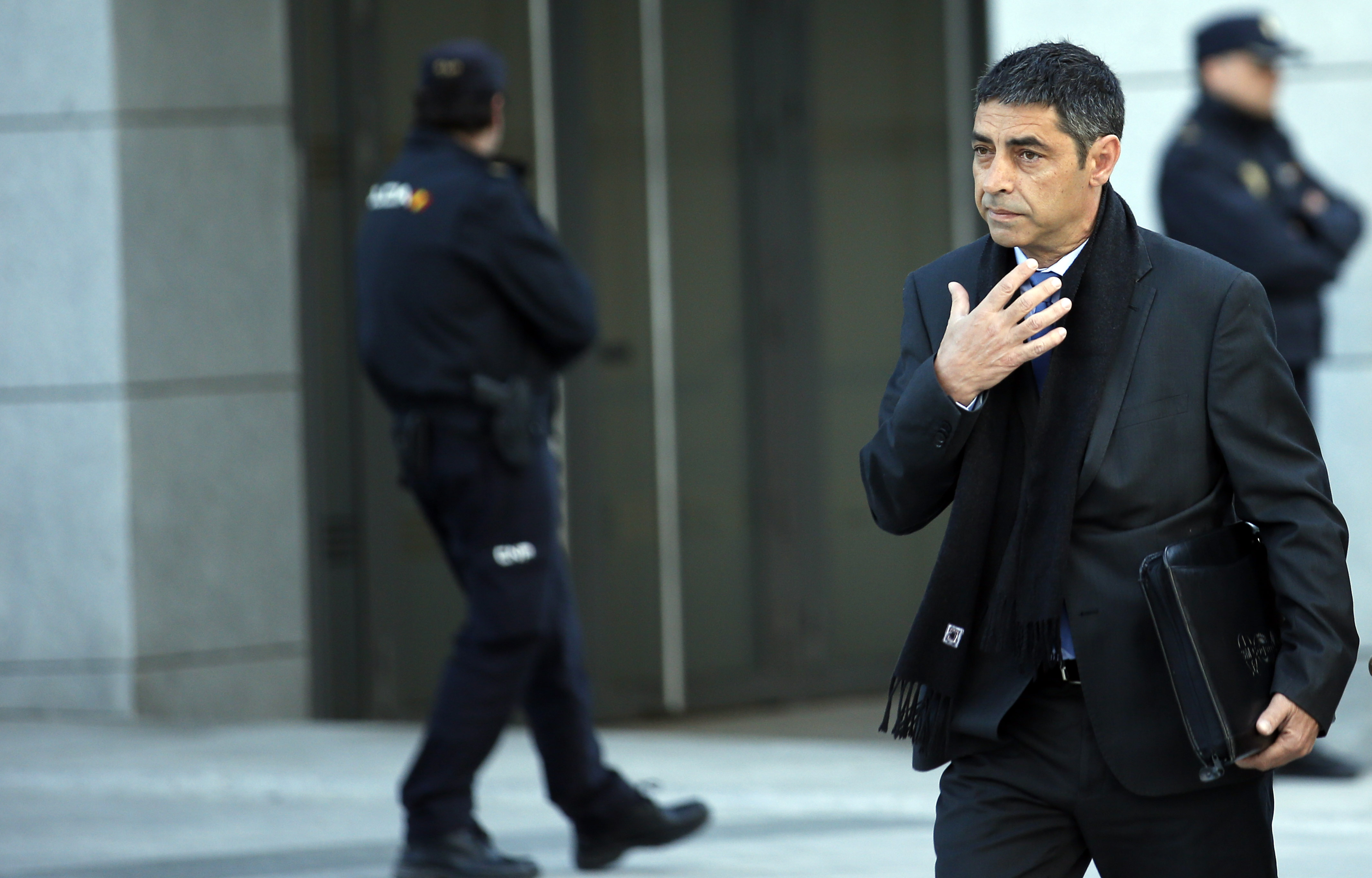 The Spanish public prosecutor has asked Spain's National Court to maintain the charges of sedition and criminal organization against the Catalan police's (Mossos d'Esquadra) former leadership over the independence referendum held last year. In a hearing held on Monday, the prosecutor said that there is "more than enough evidence" of those crimes by the former police leader, Josep Lluís Trapero, his former deputy, Teresa Laplana, and two former Catalan home affairs officials.
The sedition charges might carry up to 15 years in jail, while criminal organization can be punished with a maximum of 8 years behind bars.
A judge in the National Court indicted in April all four for sedition, and all but Laplana for criminal organization over the October 1 vote and for a demonstration held in the run-up to the referendum, on September 20. The hearing taking place on Monday was to discuss the officials' appeals against the indictment. The final decision by the court is to be taken in the coming few days.
Why is the Catalan police leadership accused of sedition?
Spain's judicial authorities claim that during the September 20 march, held outside a government building which was being raided by the Spanish police, the protesters obstructed the operation – and the Catalan police did nothing to prevent them. According to the judiciary, the Catalan corps did not attempt to stop the referendum from taking place as ordered by a court.
The former police leadership defense claims there was no "collusion" of the police with either of the events. The lawyers also said there are some documents from those days proving that the Mossos had agreed to "always obey the judicial authority."
In her April decision, the Spanish National Court judge Carmen Lamela accused the police leaders of belonging to "a complex and heterogeneous organization" whose aim was to achieve "the secession of the region of Catalonia," thus "clearly contravening the constitutional order."
According to Lamela's lawsuit, the Mossos were "illegally" put at the service of the independence roadmap by allowing the holding of last October's "illegal referendum," and spying on Spanish police officers.