President calls for approval of budget with €30M for mental health
Funds for suicide prevention and youth care programs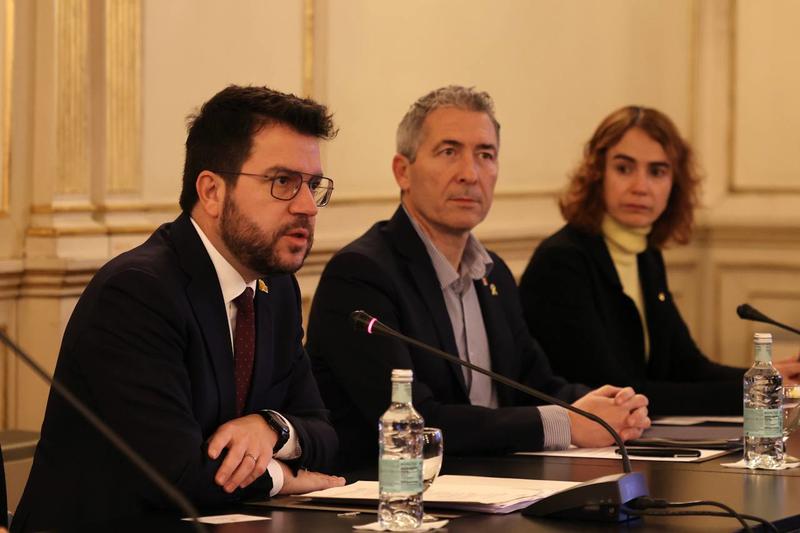 Catalonia's 2023 budget will, if approved in its current form, see €30M allocated to mental health programs.
This is what president Pere Aragonès explained on Wednesday morning in a meeting with the National Mental Health Pact, the agency that oversees and proposes mental health policies, in Barcelona in which he implicitly called on the Socialists to back his spending plan.
"We need a new budget to make progress in terms of mental health possible," Aragonès said, adding that "building parliamentary support" was necessary.
These €30M will go towards suicide prevention and youth care programs, while spending on resources for organizations that assist people with drug and behavioral addictions will increase 10%.
It also aims to expand access to mental health daycare centers, home care, and to continue improving long-term psychiatric care with community-based approaches that foster patient autonomy.
Government pushes for budget deal
The Catalan executive hopes to secure a budget deal "no later than this week," ruling party Esquerra said on Monday.
The left-wing pro-independence group is pushing the opposition Socialist party to reach an agreement, while the latter has expressed doubts about the executive's willingness to negotiate.
The 2023 Catalan budget already has support from the anti-austerity party En Comú Podem after they reached a deal with the government on December 14.
The bill still requires further support from other parties, as ERC and ECP combined do not have a majority in the parliament.
27 parliamentary votes are still needed to see the 2023 spending plan passed. Therefore, that is why the cabinet is negotiating with PSC and Junts.