PP Barcelona candidate: Catalan public TV 'humiliates' half of population
Ciutadans party, meanwhile, requests investigation into Barcelona university "siege" during unionist protest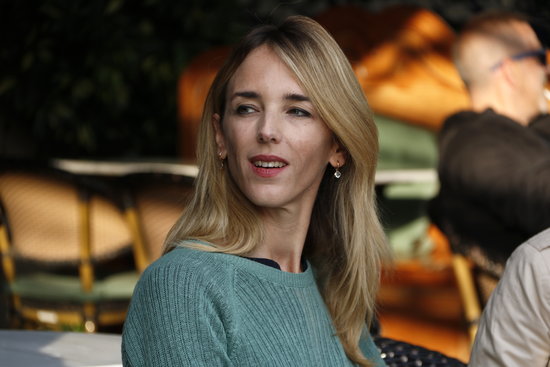 The People's Party (PP) candidate for Barcelona in the Spanish general election, Cayetana Álvarez de Toledo, accused the TV3 Catalan public broadcaster of being "marginal" and of "humiliating, and laughing at, half" of the Catalan population – this, during an interview on the station itself.
In her interview on Monday, the unionist candidate said she thinks that TV3 is part of a "very regrettable process of division." Toledo further said she hopes to "harmonise" some devolved powers.
On television, and in the run-up to the April 28 elections, the politician claimed that there "is hatred" in some textbooks, alluding to her party's accusation of "pro-independence indoctrination" being found in Catalan schools.
These comments are in the same vein as the ones made by also-unionist Ciutadans (Cs) leader last Friday.
Cs brings university counter-protest to prosecutor
Cs, meanwhile, brought to the public prosecutor's attention events at the Autonomous University of Barcelona (UAB) on April, when a group of students attempted to keep a campus unionist protest from taking place.
Some organizations that Cs is including in their lawsuit is the Union of Students for Catalan Countries (SEPC), as well as Arràn and the CUP party for "instigating" violence, citing a tweet of CUP spokesperson Carles Riera calling to fill the UAB campus against the "fascist" event.
Cs members also took advantage of spring break having begun for the university to personally remove some yellow ribbons tied to a space in front of the campus.
Meanwhile, also on Monday, Day Four of the Spanish general election campaign, the left-wing party Esquerra Republicana pledged a parliamentary push to lift all criminal charges against the independence movement, while the Socialists seems unfussed about Spain's type of state.
"The type of state is not a priority for us, [the monarchy's] symbolic role is properly recognized by the Constitution," said Socialist candidate and minister Meritxell Batet.