Podemos leader to visit former vice president in prison
Pablo Iglesias says he aims to convince Esquerra party head Oriol Junqueras to support 2019 Spanish budget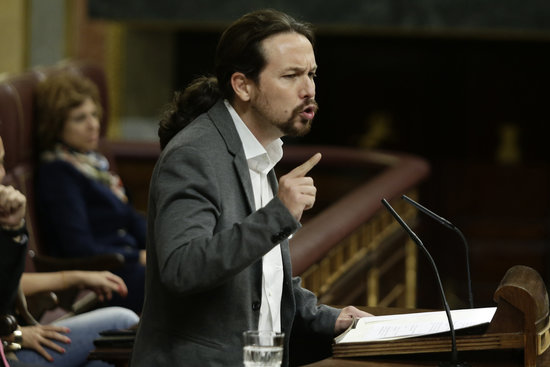 The head of Spain's leftwing Podemos party has said he will visit the former Catalan vice president in prison on Friday to try to gain his party's support in passing the 2019 budget.
On Tuesday, a year since the first political leaders were remanded in custody, Pablo Iglesias said he will visit the head of the Esquerra party, Oriol Junqueras, "as soon as possible."
"I'm convinced a left-wing party will not stand in the way of Catalans getting a 900-euro minimum wage, more resources for dependents, or protection for tenants," said Iglesias.