Former Barcelona mayor Jordi Hereu named new Spanish industry minister
Pedro Sánchez's Socialist-led government will have 22 ministries, with 12 women and 5 positions for junior coalition partners Sumar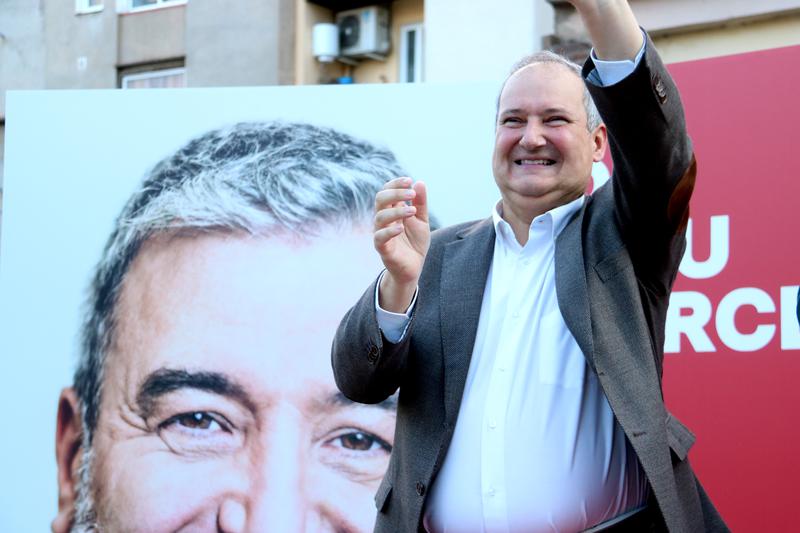 The makeup of the new Spanish government was announced on Monday morning after the reelection of Socialist leader Pedro Sánchez as prime minister on Thursday.
The new cabinet includes a return to frontline politics for former Barcelona mayor, Jordi Hereu, named as Spanish industry minister.
The Socialist-led government is made up of 22 ministries, 12 women, with Nadia Calviño, Yolanda Díaz, and Teresa Ribera returning as vice-presidents of Economy, Labor and Digital Transformation respectively. María Jesús Montero remains as head of the Ministry of Finance and will assume the position of fourth vice-president.
Félix Bolaños will continue as presidency minister and adds the Ministry of Justice to his portfolio, a key role for the new government due to the amnesty law for the pro-independence movement.
Junior coalition partners Sumar take responsibility of five portfolios. In addition to Yolanda Díaz, Catalan Ernest Urtasun will lead Culture, Mónica Garcia takes over in Health, Sira Rego in Childhood and Youth, and Pablo Bustinduy as Minister for Social Rights.
The Socialists will take over the Ministry of Equality (formerly Unidas Podemos), with Ana Redondo. The Minister of Education, Pilar Alegría, will also be the government's spokesperson, with Elma Saiz the new Social Security minister.
Difficult term
Pedro Sánchez made a brief speech after announcing his new cabinet. He said that his government will face a difficult term that will need a lot of dialogue and negotiations and that needs a cabinet with a strong political profile.
"The new government will prioritize dialogue, and apart from its preparation, I would like to highlight the solid political careers of the new ministers, who have ideal profiles. This is a crucial factor as a method of forcing agreements," he said.
Sánchez also stressed the new objectives of his term, which will be to strengthen the health system, improve housing access, bring more equality, and strengthen Spain's position in Europe.
"This term is very difficult in all political aspects, and we must have a team to face the challenges. We need a strong government," he said.
Jordi Hereu, former Barcelona mayor
Jordi Hereu, born in Barcelona in 1965, was mayor of the Catalan capital between 2006 and 2011. In fact, he was the Catalan Socialists' (PSC) pick to succeed Joan Clos as mayor when Clos was appointed Minister of Industry, the position Hereu will now occupy.
The PSC, who are very closely linked to the Spanish Socialists (PSOE) but operate as a separate entity also provided José Montilla as industry minister between 2004 and 2006.
Hereu has spent the last 12 years of his life away from front-line politics, working in the private sector, although he has remained a PSC member since losing the Barcelona council elections to Xavier Trias in 2011.
He held the position of president of Hispasat, a telecommunications satellite operator, and created the Idencity consultancy dedicated to urban policies which has taken him to several countries, especially in Latin America.
As Hereu himself has explained, his political vocation was awakened when he was only 11 years old at a meeting of the Socialist Party of Catalonia–Regrouping. There he heard a speech from Josep Pallach, who, since then, has been one of his political references. Hereu has been a member of the PSC since he was 22 years old.
Hereu began working as a manager at Barcelona City Council in 1997 and became councilor for the Les Corts district after the 1999 local elections.
As mayor, he wanted to promote Barcelona's bid for the Winter Olympics, which was later stopped by Ada Colau when she was elected. Hereu was also one of the promoters of Barcelona's new urban mobility policies.
His last political appearance was in May, when he campaigned for Jaume Collboni to become mayor of Barcelona.
Catalan consistency at Culture
The post of Minister of Culture may have switched parties, from the Socialists to Sumar, but it remains, as before, in the hands of a Catalan, with Miquel Iceta passing the baton to Ernest Urtasun.
Urtason, born in Barcelona in 1982, is a member of left-wing Catalunya en Comú and spokesperson for the Sumar alliance.
An economist and diplomat by profession, Urtasun has focused much of his political life away from Madrid, with extensive experience in Brussels, where he has served as an MEP since 2014.
Since the age of 15, he has been in green and progressive, left-wing politics. He first stood for council elections in 2003, number two on the Barcelona ICV (Initiative for Catalonia Greens) list.
Urtasun was an advisor in the European Parliament to Raül Romeva between 2004 and 2008, after missing out on being elected himself.
In 2010, he passed public examinations to begin working at Spain's Ministry of Foreign Affairs.
He took a leave of absence in 2014 to pursue a political career and was elected as an MEP for the Plural Left that same year.
He is currently the vice-president of the Greens in the European Parliament and is part of the Economic and Monetary Affairs Committee, the Fiscal Affairs Subcommittee and the delegation for relations with Iran.
There were rumors Urtasun was going be appointed universities minister in the last government, but his definitive step to the front line of Spanish politics was eventually made in 2023 when Yolanda Díaz chose him as spokesperson for her newly created Sumar project.
Sánchez's new cabinet - Full list
Vice Presidents
Nadia Calviño: Economy
Yolanda Díaz: Work and Social Economy
Teresa Ribera: Ecological Transition and Demographic Challenge
María Jesús Montero: Finance and Civil Service

Ministers
José Manuel Albares: Foreign Affairs
Félix Bolaños: Presidency and Justice
Margarita Robles: Defence
Fernando Grande-Marlaska: Interior
Ernest Urtasun: Culture
Diana Morant: Science and Universities
Jordi Hereu: Industry
Ángel Víctor Torres: Territorial Policy and Democratic Memory
Pablo Bustinduy: Social Rights and Consumer Affairs
Pilar Alegría: Education, Professional Formation and Sports
Mónica García: Health
Luis Planas: Agriculture
Óscar Puente: Transports
Sira Rego: Children and Youth
Isabel Rodríguez: Housing and Urban Agenda
Elma Sáiz: Social Security
José Luis Escrivá: Digital Transformation
Ana Redondo: Equality