Lawyers' group accuses former Spanish officials of crimes against humanity in Hague court
Former president Mariano Rajoy is among politicians in office during 2017 independence bid cited in suit filed in International Criminal Court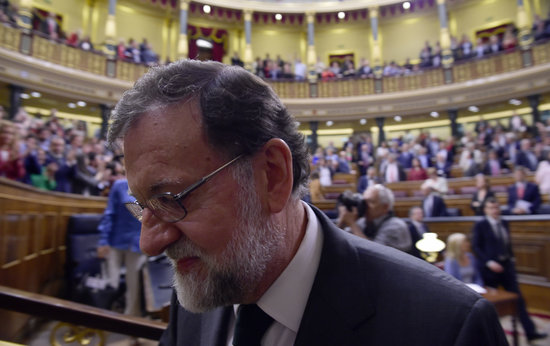 A Catalan lawyer's association has filed a suit in the International Criminal Court (ICC) in The Hague, accusing members of the Spanish government and other officials at the time of the 2017 independence bid with crimes against humanity.
The Querellants per la República association filed the complaint against such leading figures as former Spanish president Mariano Rajoy, former interior minister Juan Ignacio Zoido, and the former Spanish government delegate in Catalonia Enric Millo.
Also named in the suit are Guardia Civil colonel Diego Pérez de los Cobos, who oversaw the police operation to halt the 2017 unilateral referendum, as well as public prosecutor Javier Zaragoza, and a number of members of Spain's Supreme and Constitutional courts.
Backed with some 5,000 signatures, the ICC will now consider the validity of the complaint over the coming weeks, and is likely to make a decision on whether to go ahead with the suit in two or three months' time.
Earlier suit filed with Spain's National Court
Many of the same officials cited in this complaint were also the subject of a similar suit filed in Spain's National Court in October by a group of organizations representing lawyers and victims of the violent conduct of Spanish police during the referendum.
Describing the operation to halt the 2017 vote as a "systematic and planned attack" directed at the civilian population, the suit in October was also filed with the International Criminal Court in the event that the National Court should dismiss the case.
The organizations behind the October suit pointed out that the UN and the Council of Europe had called on the Spanish authorities to investigate the conduct of Spanish police on the day of the referendum, but that so far no such investigation had been carried out.