Heads of new government offices in Portugal, Central Europe and Baltics appointed
Executive to launch new delegations in summer, as part of recovering network that Spanish government shut down with direct rule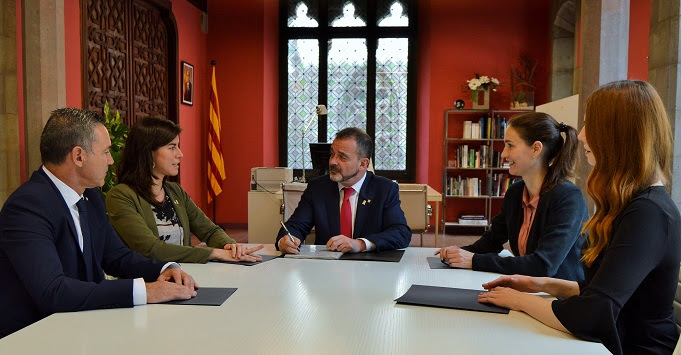 The government has appointed the heads of three new foreign offices that it plans to open this summer, in Portugal, Central Europe and the Baltic countries.
After Tuesday's weekly cabinet meeting, the executive announced that Rui Álvaro Serra da Costa Reis, Krystyna Schreiber and Ewa Adela Cylwik will take charge of the offices.
The offices in Portugal and Central Europe will reopen after they were closed down by the Spanish government on October 27, the day Catalonia's independence was declared.
That was the day that direct rule was imposed on Catalonia, when an office for Poland and the Baltic was also shut down, which will now focus only on Estonia, Latvia and Lithuania.
Recovering Catalonia's "influence" abroad
Restoring and extending the Catalan government's network of foreign offices has been a priority of the executive since direct rule was withdrawn in May 2018.
One of the last acts by Ernest Maragall before he stepped down as foreign action minister in November, to run for Barcelona mayor, was to announce the opening of new offices abroad. Now, with Alfred Bosch at the helm of the foreign affairs ministry, the mission continues.
Maragall announced the intention to open offices for Portugal, the Baltic and Central Europe, along with plans to open offices for the Nordic countries, the Mediterranean and the Balkans.
The efforts to open offices abroad is part of a larger government 'Europe Plan' launched in November and aimed at recovering Catalonia's "influence" overseas.
According to the former foreign action minister, the government needs to combat the "erroneous" image that the Spanish authorities have tried to spread of Catalonia abroad.