Finland: Catalonia's universal basic income project is 'valuable opportunity to learn'
Catalan foreign minister proposes increasing development aid budget by 30% to €45m on Helsinki visit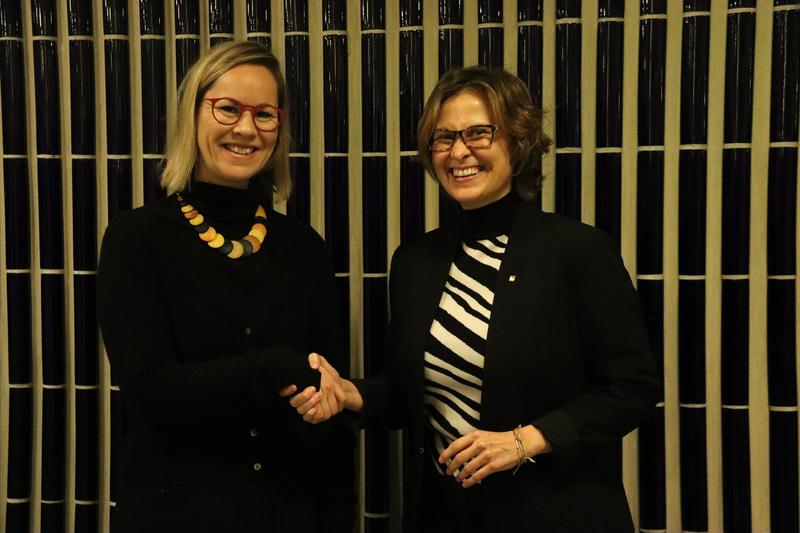 The Finnish government, a pioneer of universal basic income initiatives, has heralded Catalonia's two-year pilot project involving some 10,000 people as "a valuable opportunity to learn."
The comments came from Finland's social affairs and health minister Hanna Sarkkinen, who was present as Catalan foreign minister Meritxell Serret explained Catalonia's universal basic income project at an event held this Wednesday at the Finnish social security agency in Helsinki.
With the Catalan executive planning on launching its own scheme this year, Serret described her hosts as "a model to follow," as Finland was the first country to carry out a similar experiment between 2017 and 2019. Now, Serret said in her speech, "it is Catalonia's turn."
The foreign minister also expressed the government's desire "to strengthen relations with Finland and other Nordic countries," highlighting the work of the Catalan delegation office in the region.
The universal basic income pilot plan, approved in November 2021, is one of the executive's "priority" initiatives for the current term.
Listen to the podcast below to learn more.
Development aid
While in Helsinki, Serret also unveiled proposals to increase the development aid budget by 30% in 2023 to €45m.
If confirmed – it depends on the 2023 budget passing – the investment would be just less than the highest ever figure for development aid, which was reached in 2008, just before the outbreak of the financial crisis.
"Cooperation shows the dynamism of our society and is a way of consolidating values such as democracy, justice and peace," Serret said.
The foreign minister said the proposal highlights the government's commitment for development aid to reach 0.7% of the budget, an aim that at present remains distant. "There is a long way to go," she acknowledged.
The foreign minister held a series of meetings during her trip, including with the Finnish parliament's foreign affairs committee vice-president Erkki Tuomioja and committee member Jussy Saramo.
She also held a bilateral meeting with former prime minister and former European commissioner, Jyrki Katainen, and with the president of the council of the Helsinki-Uusimaa regional government, Markku Markkula.
"World is watching"
Serret said the trip to Finland has been "very productive" and that "the world is watching Catalonia" when it comes to innovative projects such as universal basic income.
She also said that "there should be no controversy" with the Catalan delegation offices abroad, after her predecessor, Victòria Alsina, accused the current government of "paralyzing" the appointment of delegates to six offices that are in the process of opening.
The executive "has by no means ruled out creating new delegations," Serret said, adding that her goal is to "consolidate" the current network.