Far-left party denounces 'infiltration' attempt by Spanish police
Activist says officer offered him monthly €700 to be mole in leadership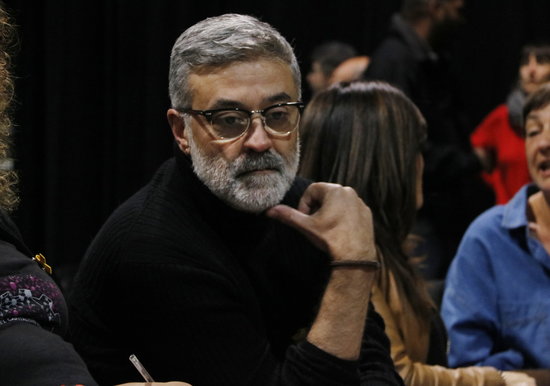 The far-left pro-independence CUP party has denounced an "infiltration" attempt by the Spanish police following a testimony published by the weekly newspaper 'La Directa'.
An activist told the media outlet that an officer belonging to the information unit invited him for lunch and offered him a monthly 700 euro salary to "infiltrate" in the CUP's leadership in order to get information about the October 1, 2017 referendum organization.
He was promised extra sums in case he was able to gather especially relevant information.
The anticapitalist party criticized this supposed infiltration attempt by calling it "dirty war against the political dissidence."
While a party MP said such behavior "is no surprise," the CUP has urged for the current Spanish Socialist home affairs minister and his People's Party predecessor to appear before the Catalan parliament.
Secret police investigation against Podemos leader
This comes only a few days after Spain's former police inspector José Manuel Villarejo admitted investigating the leader of left-wing Podemos party leader, Pablo Iglesias.
While Villarejo said the investigation had "personal", and not "political" reasons behind it, Iglesias stated that the then-ruling People's Party was responsible for the operation.
He claimed the Spanish government was involved in a plot including "a group of corrupt police officers which fabricated false evidence to attack Podemos" and Iglesias himself.